BUD Mini Smart Portable Juicer BJ08 (White) with 1 Year Malaysia Warranty
RM299.00
Brand Name: 

Xiaomi

Power (W): 

80w

Capacity: 

1000ml

Charging Port Shape: 

Crescent-shaped

Pulp Container Volume: 

< 500ml

Cup Body Material: 

Plastic

Dimensions (L x W x H (Inches): 

100x360mm

Rating (Rpm): 

60Rpm

Blade Material: 

STAINLESS STEEL

Shape of Charging Port: 

Crescent

Certification: 

CE

Model Number: 

BUD BJ08

Housing Material: 

Food Grade ABS

Function: 

Automatic Pulp Ejection

Laying Method: 

Mini

Type: 

Citrus Juicer

Speed Adjustment: 

Two Gears

Rated voltage: 

220V ~50Hz
In stock
Description
Xiaomi Mijia Bud Portable Electric Juicer Blender Water-free Juicer Masticating Slow Auger Juicer Machine Fruit Vegetable BJ08
Portable mini juice machine
Convenient to carry, separation of pomace and juice, slow squeezing low oxidation, fresh nutrition
Juice machine that can be carried around
φ92.5X355mm size, cabinets and desks can be easily placed
Separation of fruit pomace and juice, automatic discharge of fruit pomace
Ordinary juicers cannot automatically separate juice and drink pomace, and the taste is relatively poor. The mini juice machine can effectively separate the pomace and good taste juice, just want to give you the best experience
No need to add water,
enjoy the original juice
Delicate and silky, fresh taste
Mini juice machine juice has no bubbles and pomace. Grinding and squeezing will slow down the oxidation speed of the fruit, retain more nutrients and active enzymes, and be easily absorbed by the body
Low speed rotation, quick juice extraction
60 rpm, lower oxidation and more nutrition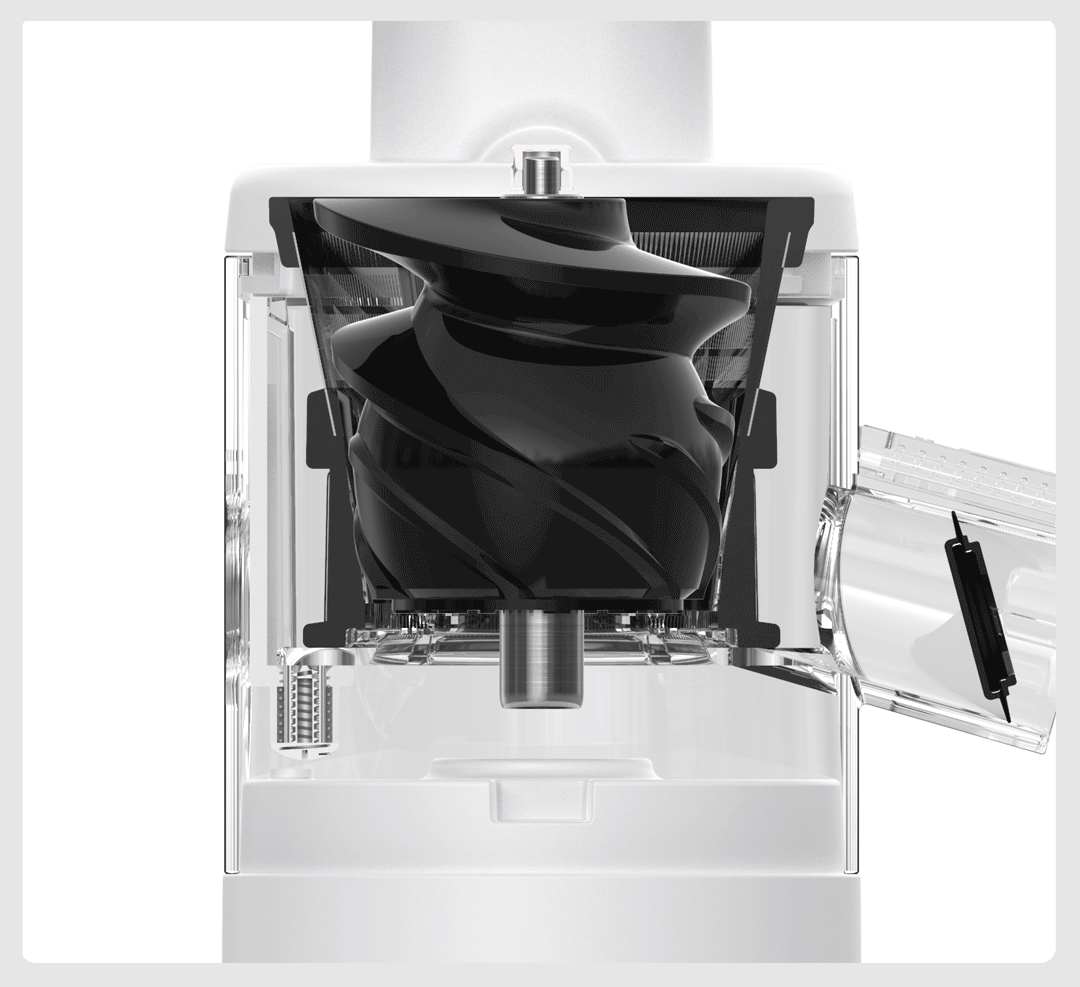 Open dual-channel design is conducive to fruit juice
Although it is small, it is fully functional and can squeeze about 1000 ml of juice
Designed for health, solving children's picky eating problems
Delicious fruit and vegetable juices, balanced nutrition, let children fall in love with healthy juices
After work, have a glass of juice to make life better
Safe design to prevent hand injuries
PCTG internal material
Strong durable and healthy
The internal material of the BUD juice machine uses PCTG material certified by the US Food and Drug Administration PDA. It does not contain bisphenol A to protect your health.
Easy to clean, rinse easily with water
One-key operation switch
Forward juice
Long press reverse to quickly clean
Push-pull outlet
Pomace storage