Roidmi Cordless Vacuum Cleaner S1E with 2 Year Malaysia Warranty
RM749.00
Model : S1E
Type : Cordless Vacuum Cleaner
Rated voltage: 22.2V – 100W suction power
Total fixed power: 300W
Good-looking, Light-weight, Outstanding performance
Long lasting suction power, long endurance battery
The function changes freely against all situations
Detail design with warm intentions
Description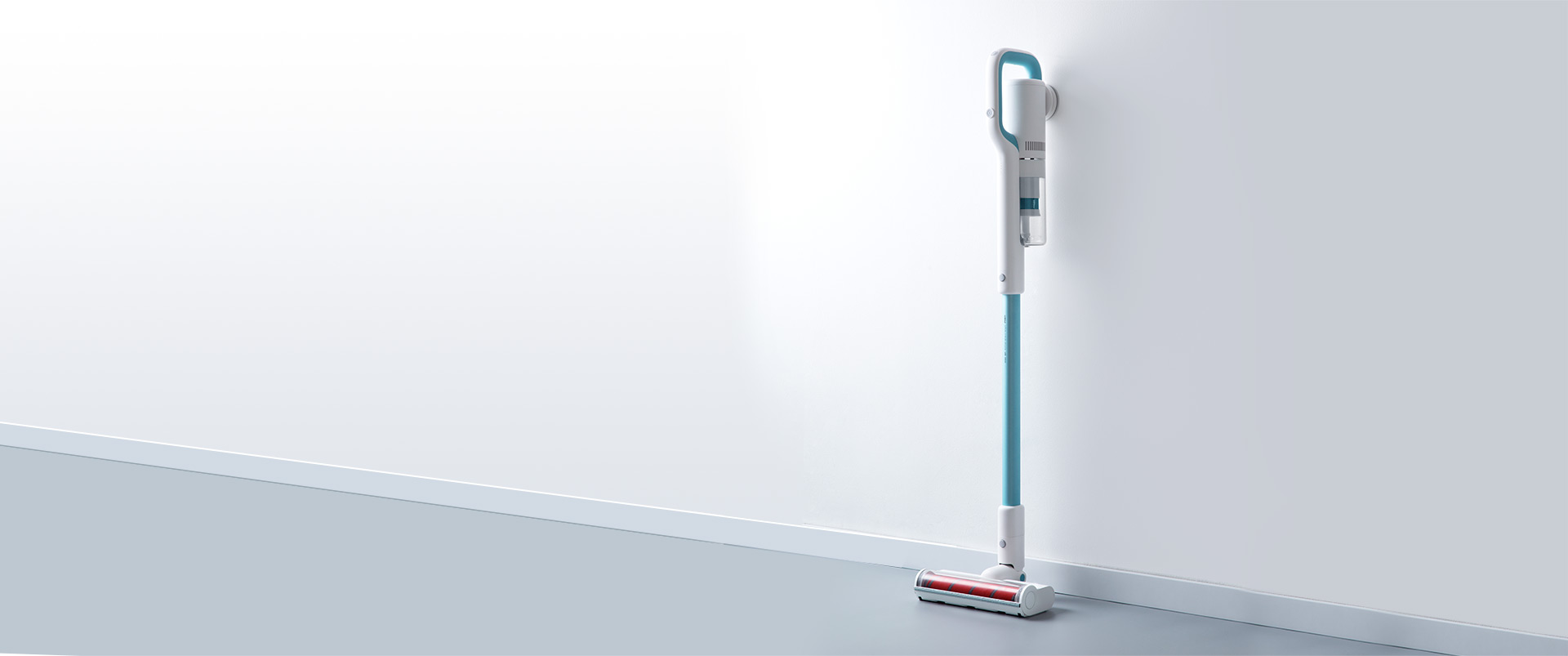 S1E Cordless Vacuum Cleaner
For tasteful people , superb simple and beautifulPowerful
Suction | Long Lasting Battery | Light Cordless | Efcient Dust Removal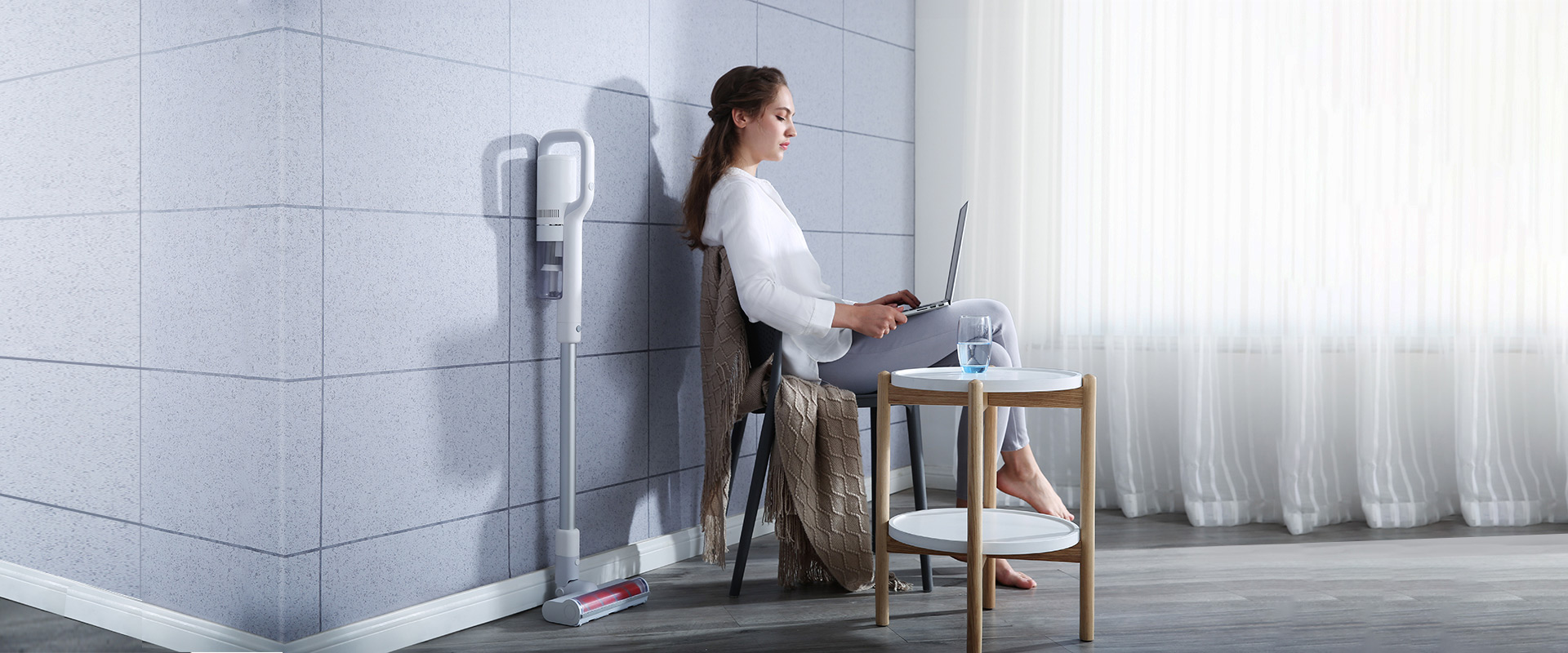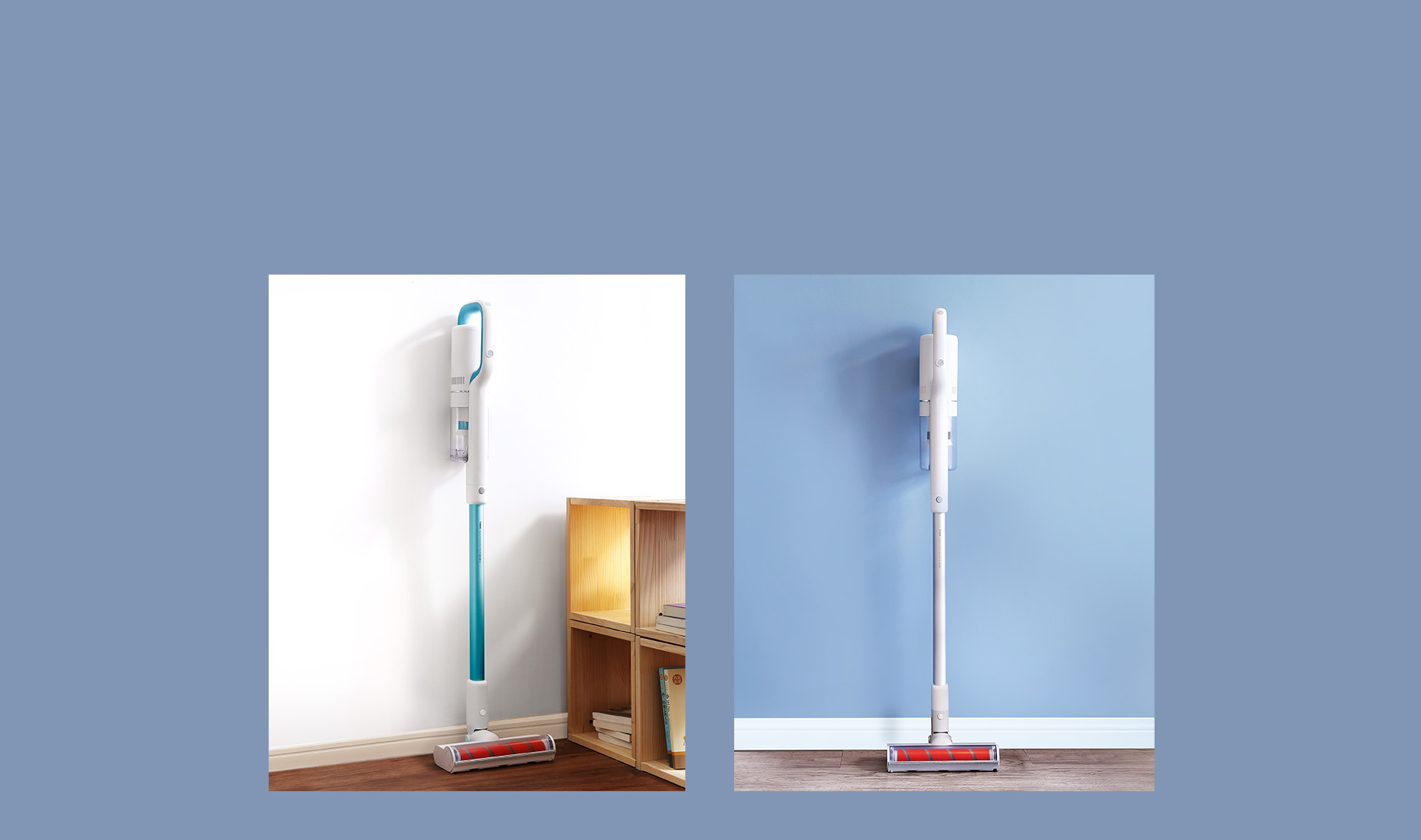 Focus on the deep cleaning of the small space,
More suitable for tasteful people's vacuum cleaners
Good-looking, Light-weight, Outstanding performance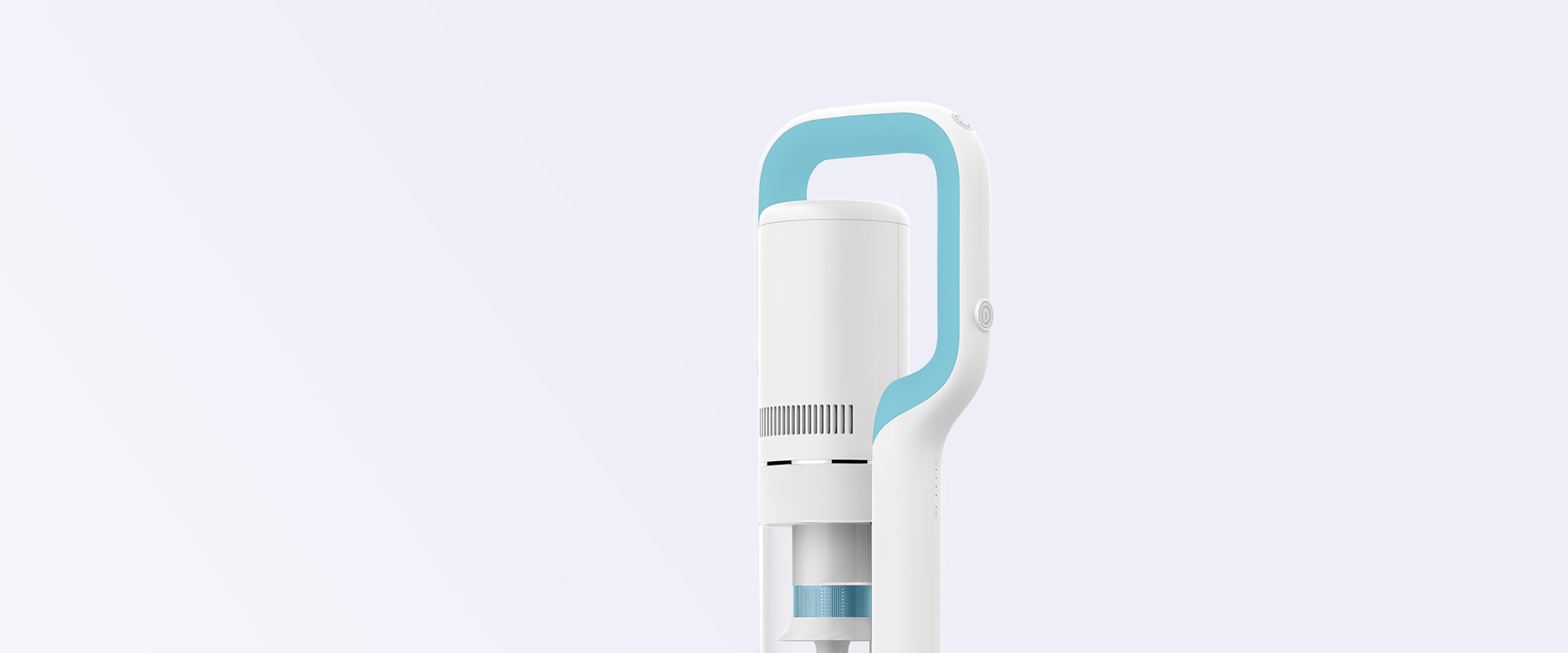 White and gray, clean and pure
Every detail, just right
---
Roidmi S1E cordless vacuum cleaner adopts simple geometric design
language and 270 degree large handle design. It is both a hand一held
part and an air channel. It is integrated with the body and can be
pushed to bring a comfortable grip. White and gray color matching
represents the advanced, fashionable and classic in the eyes of
designers and artists. With a neat and succinct aesthetic design,
creating a desire for a simple life everything is just right.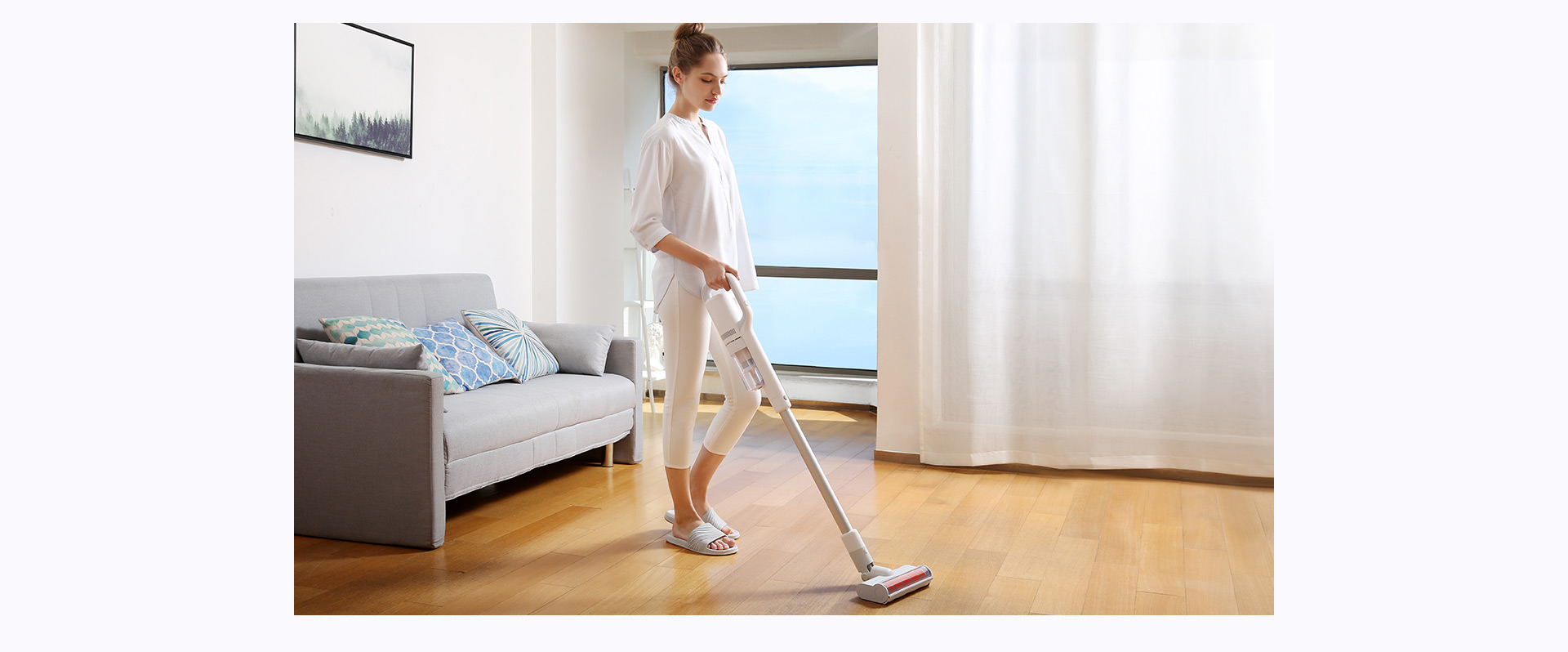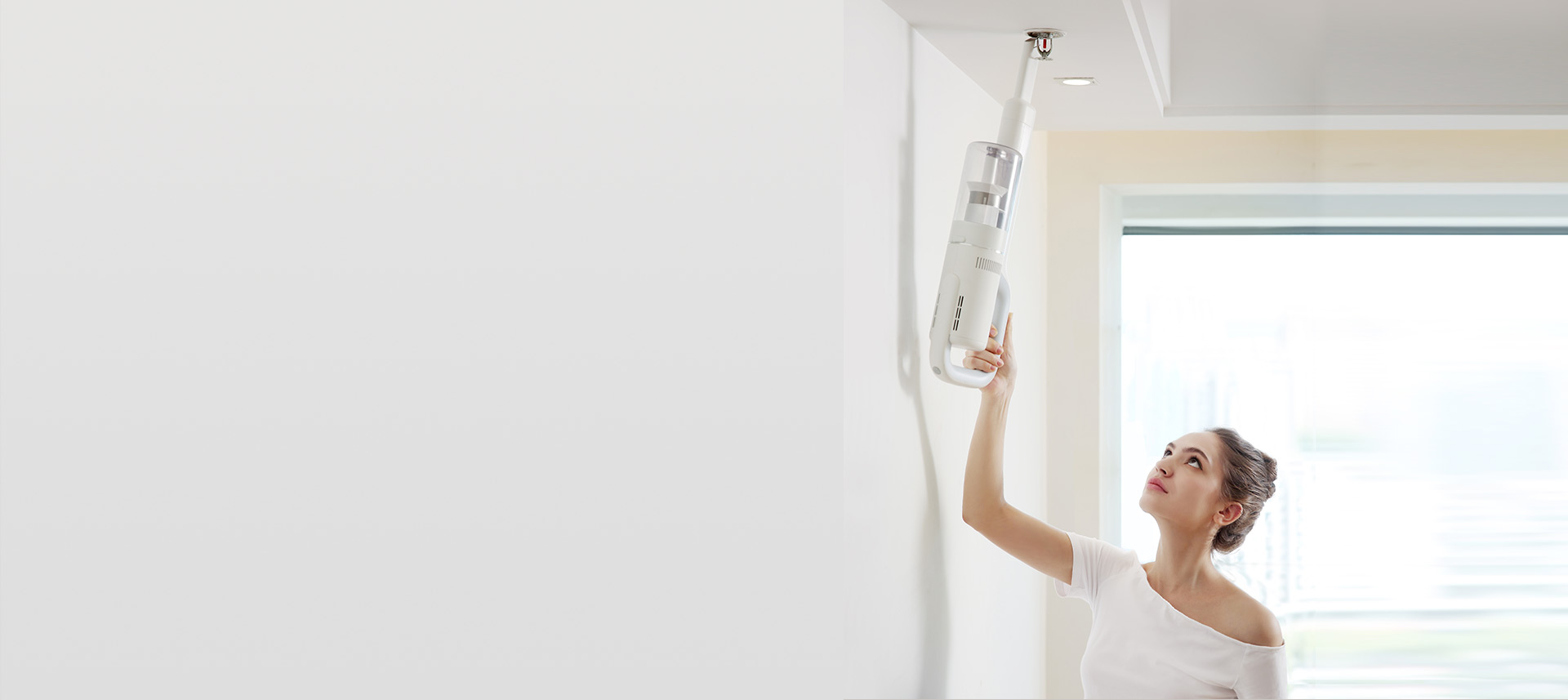 1.3kg lightweight, 270° design,
comfortable experience
---
Insist to lightweight design ideas, optimizing the internal structure of selected
materials, while ensuring strong suction, as far as possible to achieve extremely
light weight; 270° large handle, ergonomic design, grip holding degree, from weight
and structure, further reduce the burden of the user during cleaning.
*Data are from ROIDMI Clean Power Lab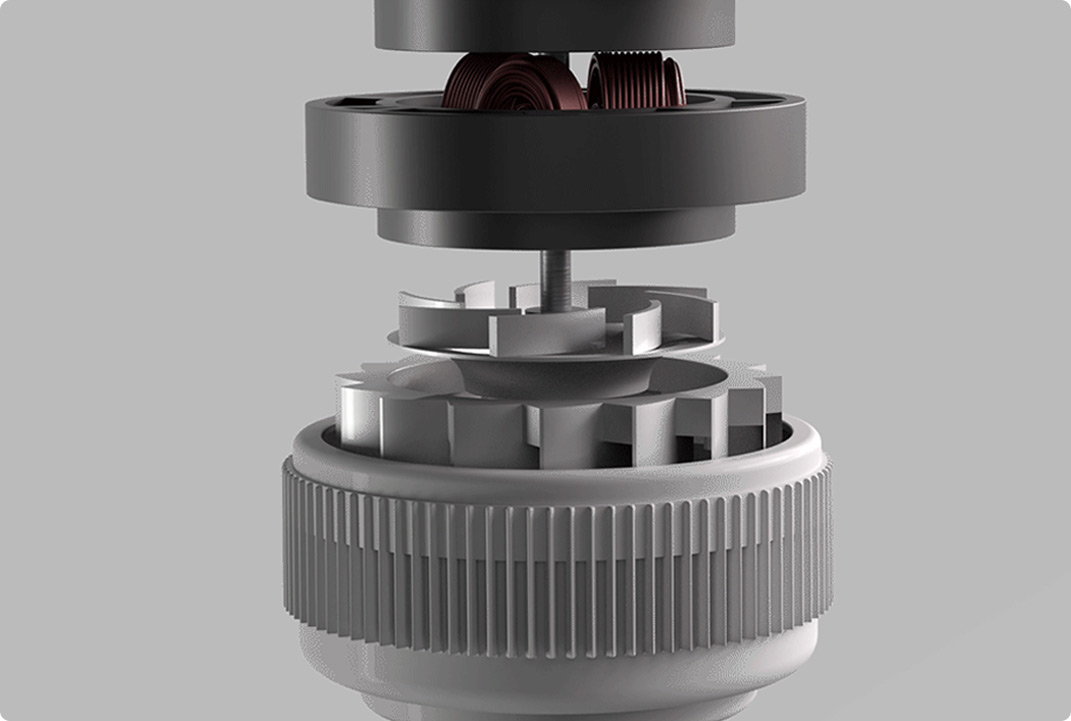 Lightweight brushless motor 80,000 rpm speed performance
---
The brushless DC digital motor with a speed of up to 80,000 rpm, the power of the whole machine is up to 300W, and the effective suction power
reaches 90W, which provides long一lasting strong power for the vacuum cleaner. Excellent and reliable engineering design ensures the long一term
stable operation of the vacuum cleaner, and the strong suction will continuously remove the dust.
80000rpmbrushless DC digital motor
300Wmachine power
90Wsuction power
Report number: 0778-18A-01
Judgment basis: GB/T 20291.1-2014 & IEC 62885-4 CD & QB/T 1562-2014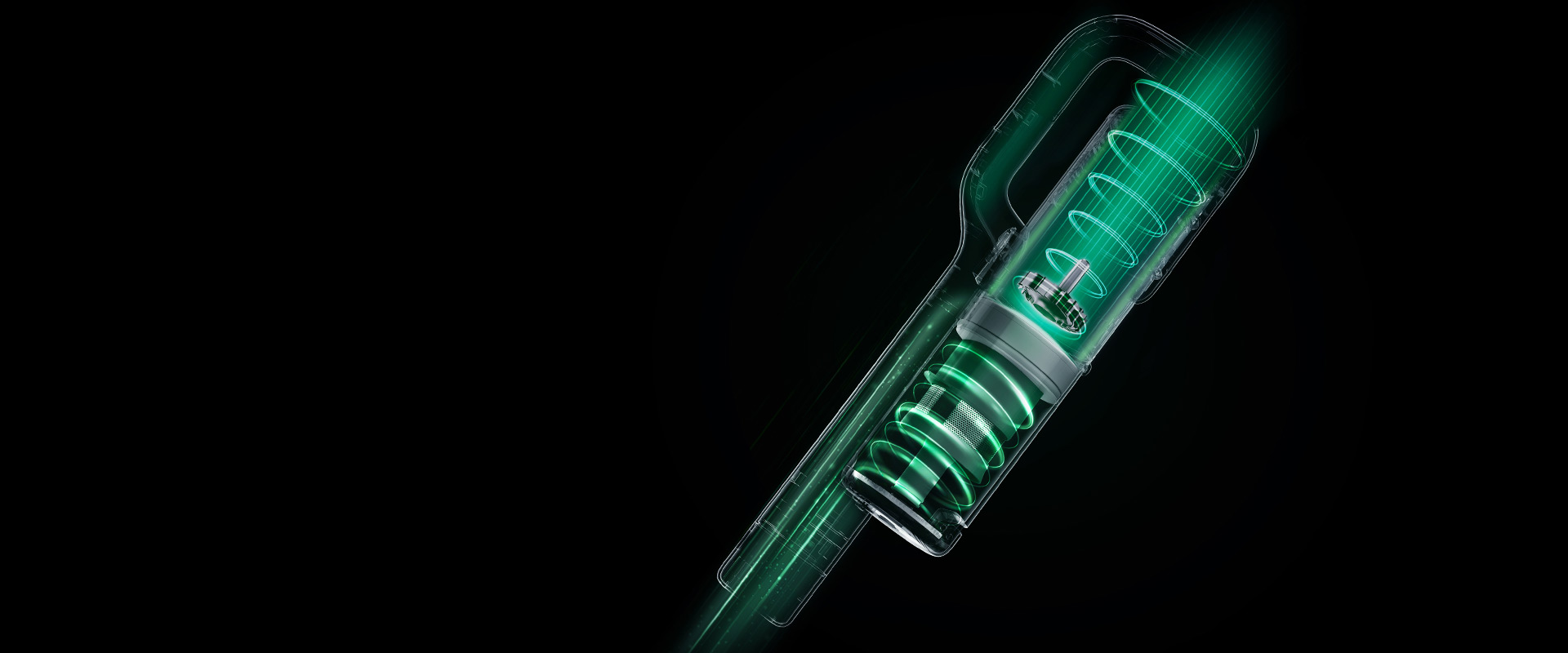 Cyclone suction
Classic multi一stage cyclone duct system
---
Continuation of the classic multi一 stage cyclone duct structure of Roidmi
vacuum cleaner, combined with the high一power brushless DC motor,
guarantee the powerful suction. In the enhanced mode, generate a cyclone
suction, the instantaneous air volume reaches 950L/min, effectively
removing duct on the ground. Optimized with multiple noise reduction, the
noise is as low as 83dB (A), making it quieter and more comfortable to use.
18000paVacuum Degree
950L/minAir Volumn
83db(A)Low Noise
Report number: 0778 18A-01
Judgment basis: GB/T 20291.1-2014 & IEC 62885-4 CD & QB/T 1562一 :2014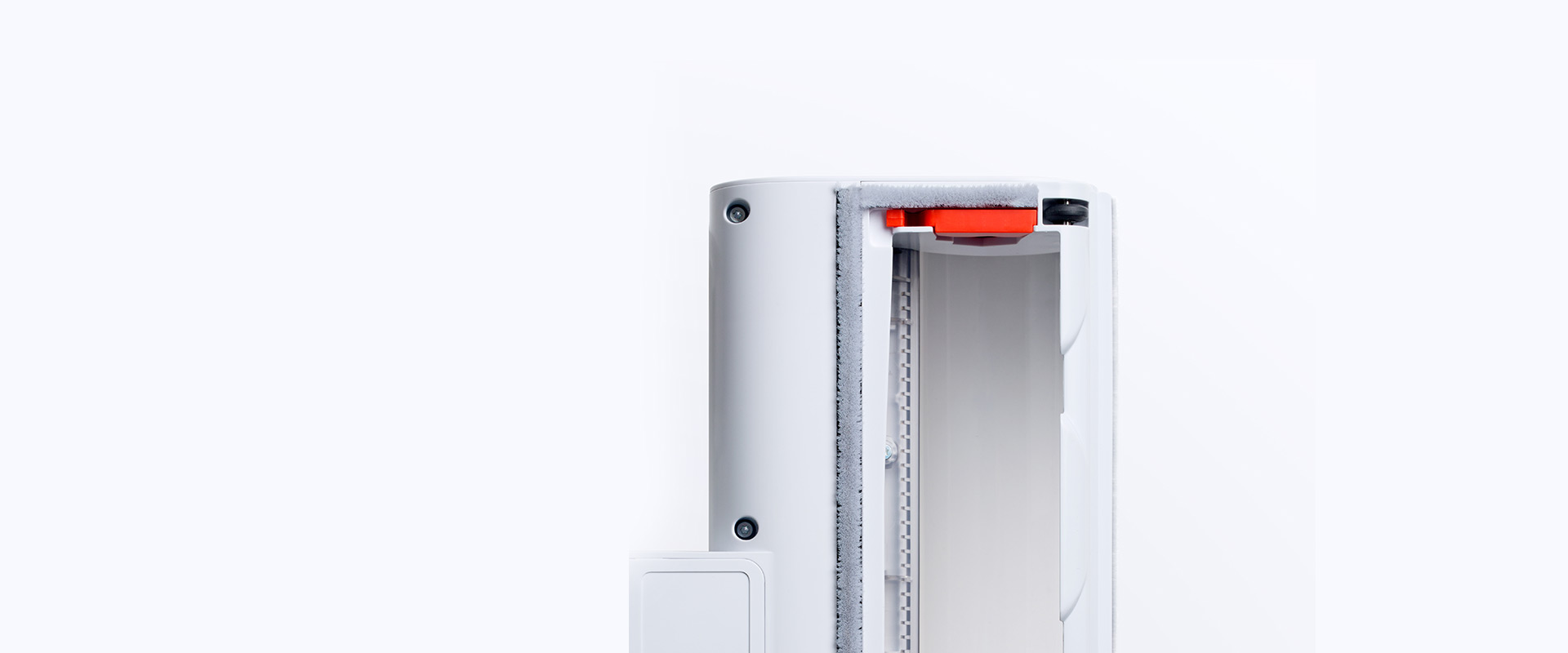 Not wrap hair, easy to clean
Scattered hair Clean at one shot
---
The smooth round surface of the large roller brush won' t
wrap the hair. Under the huge airflow inertia, the hair speed
into the dust cup before been wrapped, the innovative comb
design can effectively reduce hair entanglement when it is
rotated rapidly.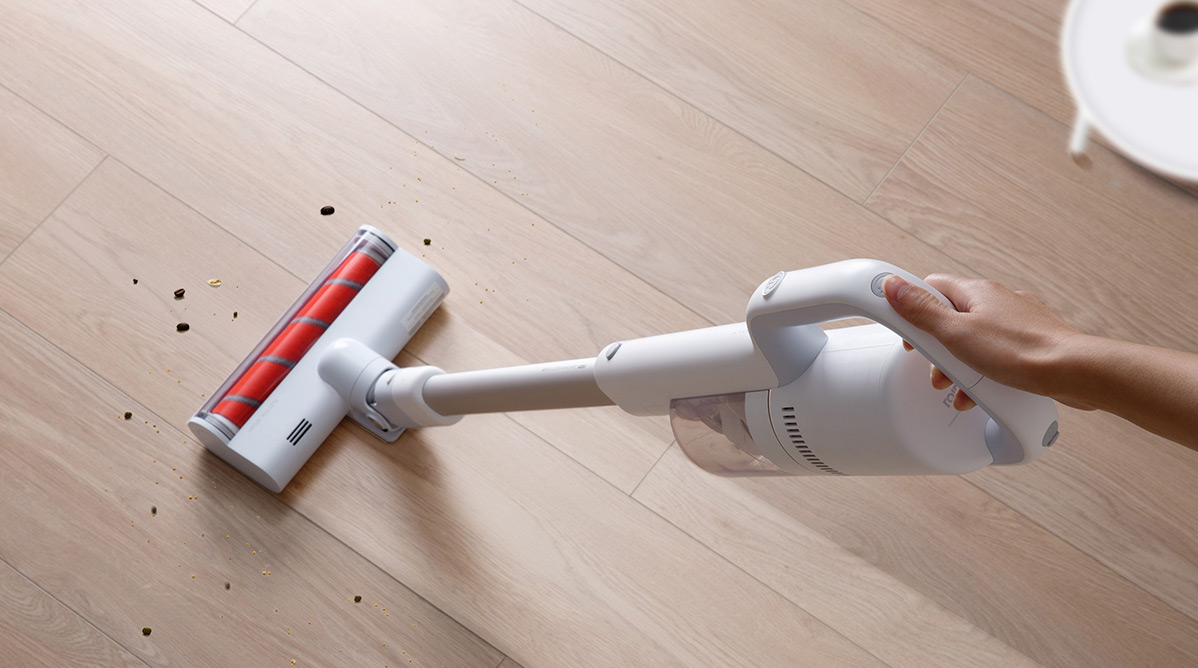 Clean from top to bottom Deepen the ground to remove stubborn dirt
---
The ergonomic design reduces the burden of cleaning. When the vacuum cleaner body is at a 45一degree angle to the ground, the handle adjusts the
weight of the motor and the battery, effectively reducing the burden on the hand and easily coping with various stubborn dirt on the ground. Convenient
one一touch tact switch, sensitive to adjust the suction mode, no need to press long, easy and ffortless operation.
Long lasting suction power, long endurance battery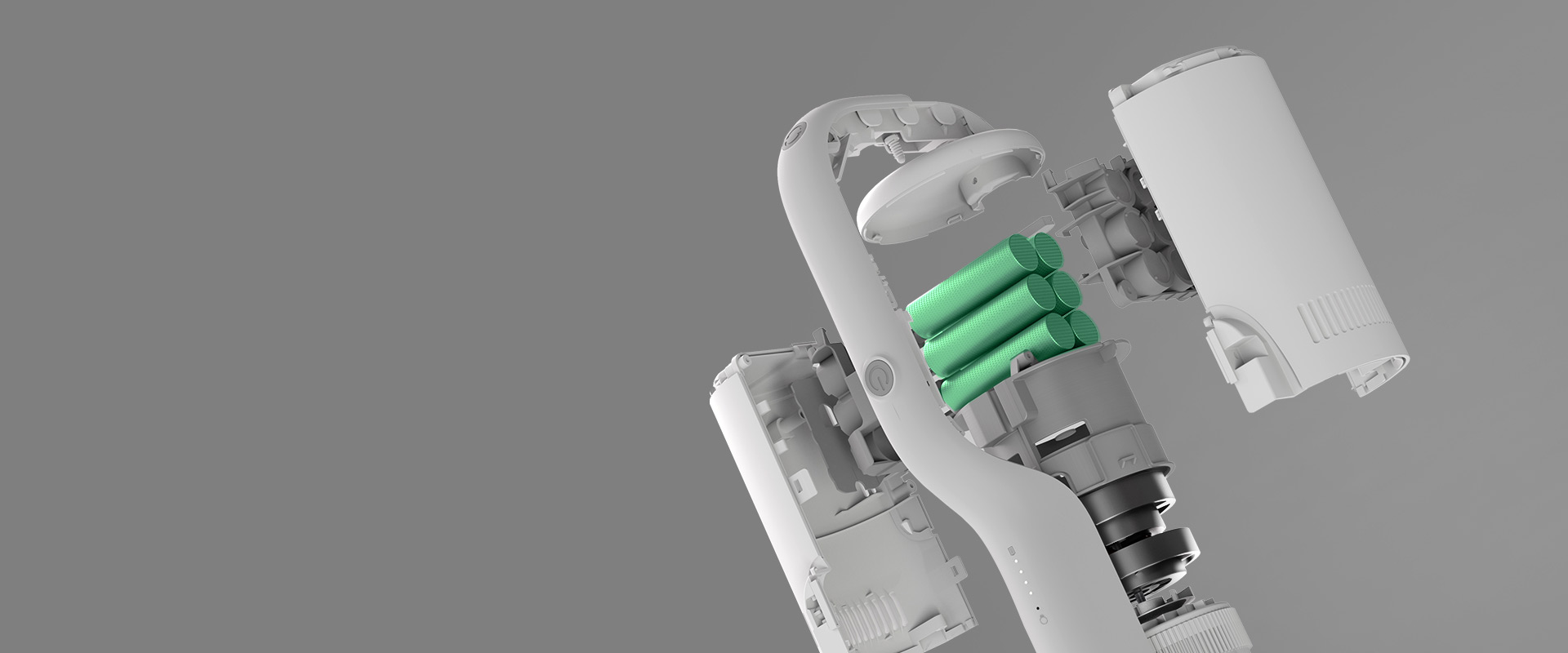 40 minutes deep cleaning
Suitable for tasteful you
---
6 high一rate and high一power batteries, it only takes 2.5 hours
for complete charging. Safe and durable performance. The
maximum endurance time is about 40 minutes in the standard
mode, which can achieve the overall cleaning of the your
apartment. The enhanced mode can provide 10 minutes of
super suction, cleaning deeply for ifficult task.
40minstandard mode
10minenhanced mode
Report number: RM-CS-18092902B
Judging basis: GBT 20291一2006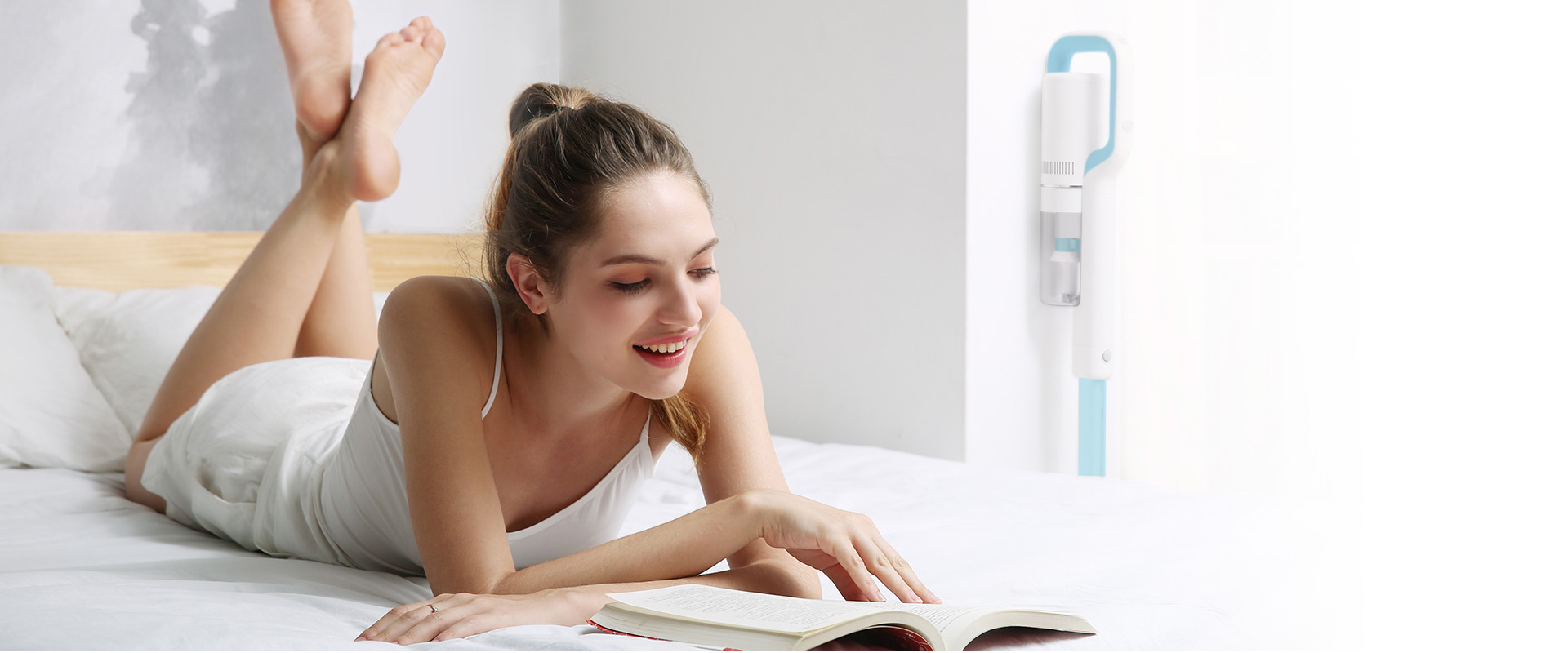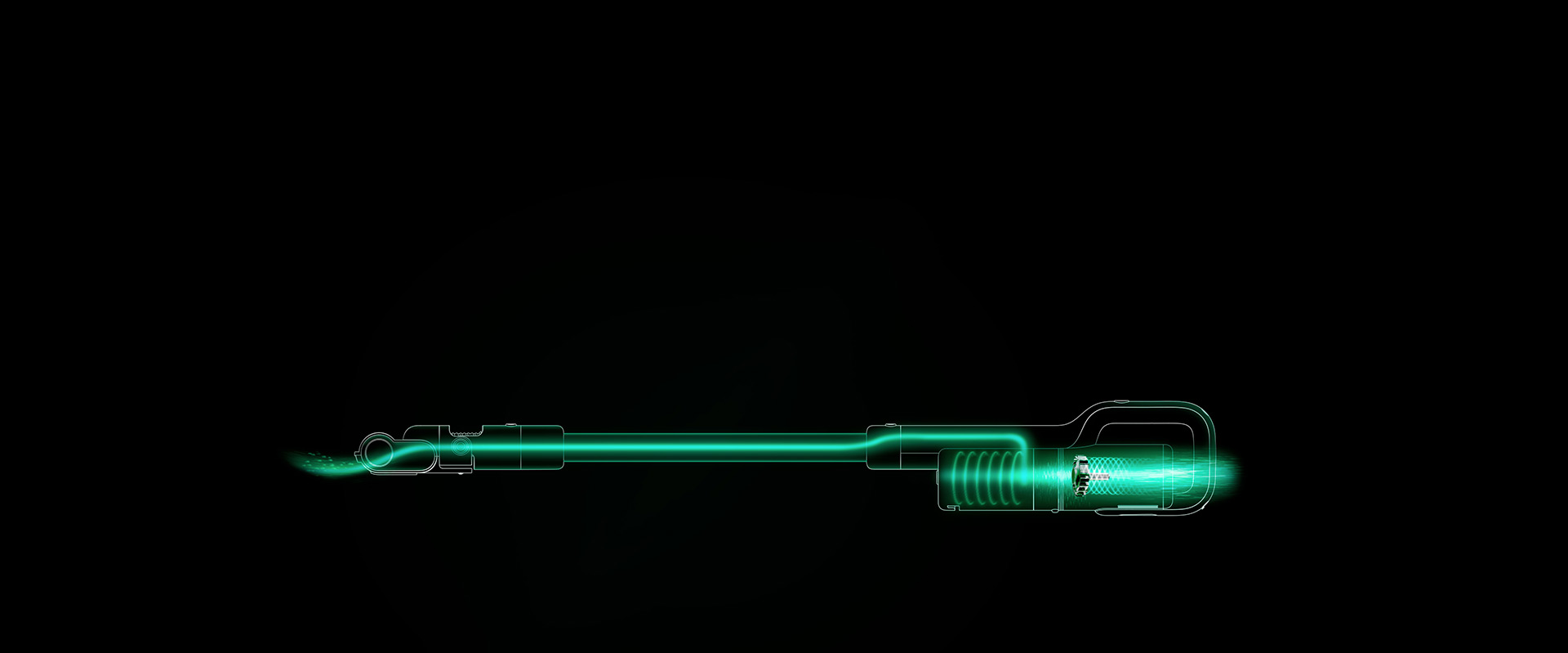 Low suction loss, long lasting and stronger
Dust separation and anti一clogging
---
Optimized air duct structure design, large and smooth inlet, the centrifugal suction effectively separates the floc garbage
and dust particles, locks in the dust cup, which is not easy to stuck the flter and avoid the suction power loss, thus bring-
ing longer and stronger suction power.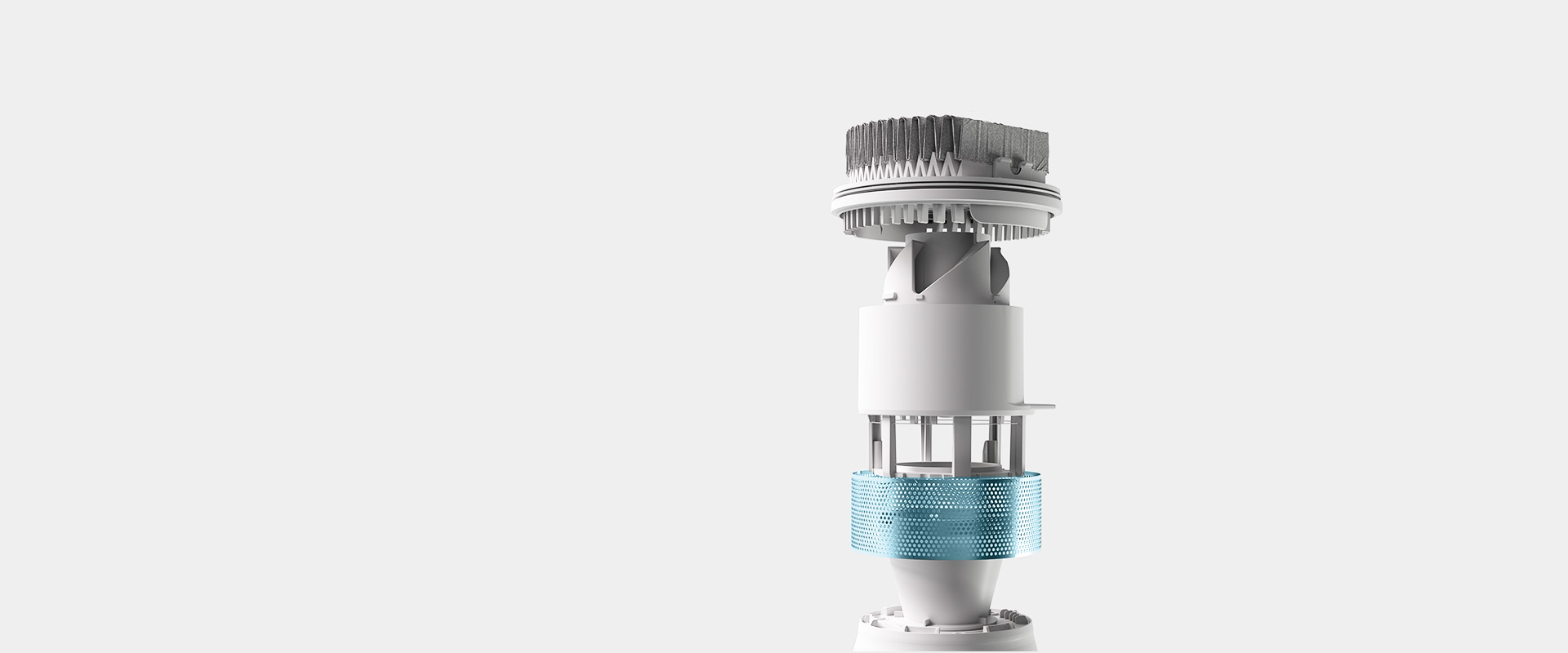 Multiple filters, clean and elegant
Avoid clogging, maintain long一lasting suction
---
Multiple purification system to effectively fliter dust particles, avoid clogging,
and maintain long一term suction. From the initial interception of hair, debris to
efficient fltration of dust, allergens, etc, multiple purification, multi一layer
protection. Effectively adsorbs 0.3 μ micro particles, the purfication rate
reaches 99%,pump out clean air, avoids secondary pollution, and creates a
clean and healthy home environment for you.
Report number: 0082-18A-02
Judgment basis: GB/T 20291.1-2014 & IEC 62885-4 CD & QB/T 1562-2014
The function changes freely against all situations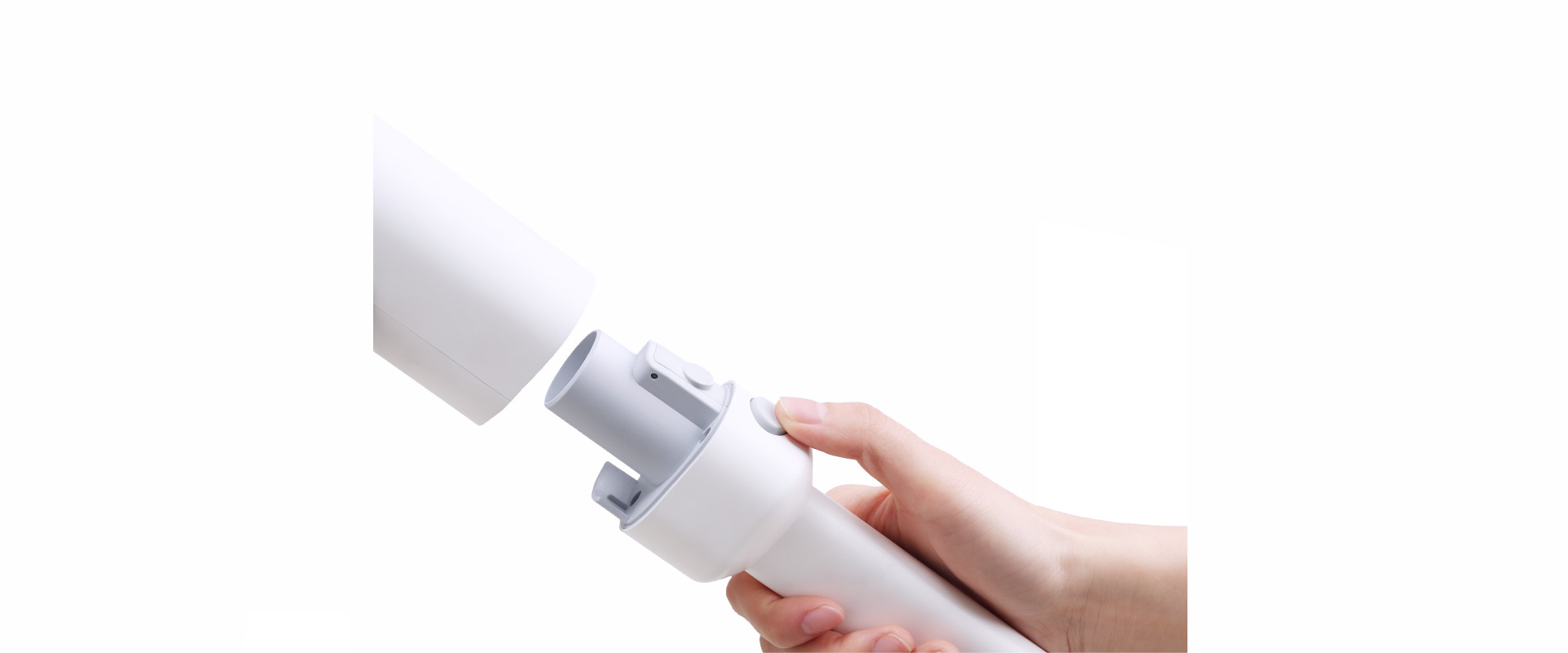 Continue the classic modular design with one key disassembly
---
Keep the classic modular design and construction of Roidmi S1 cordless vacuum cleaner S1, the combi-
nation of module parts, with different brush heads, can be used for different cleaning purposes.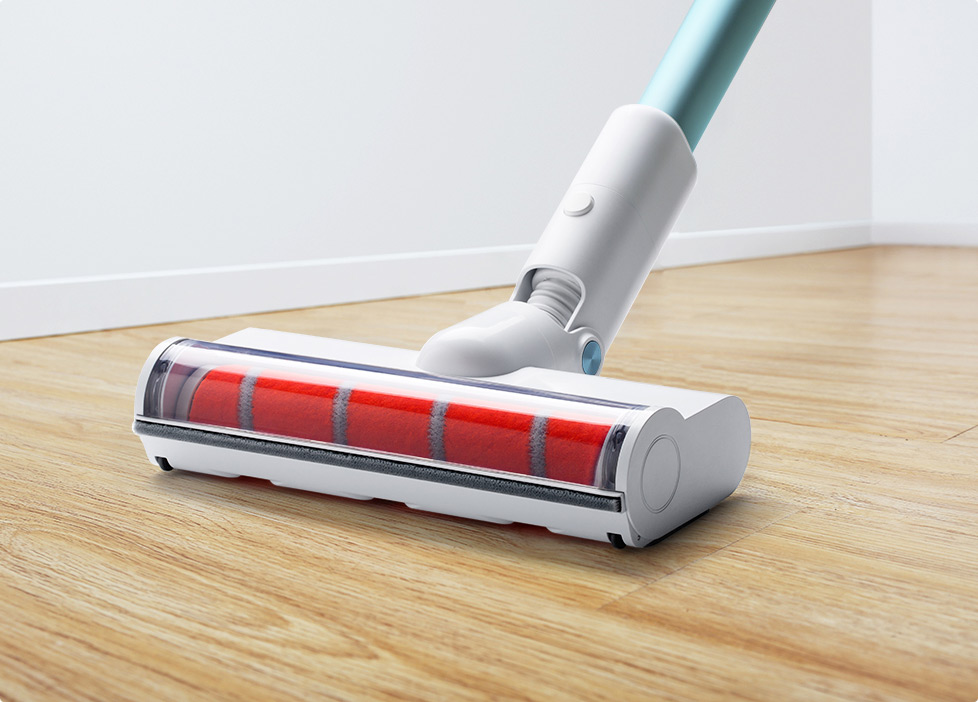 The completely new ground brush with closed cavity
Increase the vacuum degree to stick the floor better
Absorb more dust from the ground
---
Integrated soft velvet brush, It is specially designed for cleaning of wooden floor and tile. Soft fibers also help
polish and clean wooden floors. If the floor is mainly covered with carpet,carbon fiber rolling brush is also an alternative
choice for sale.
Detail design with warm intentions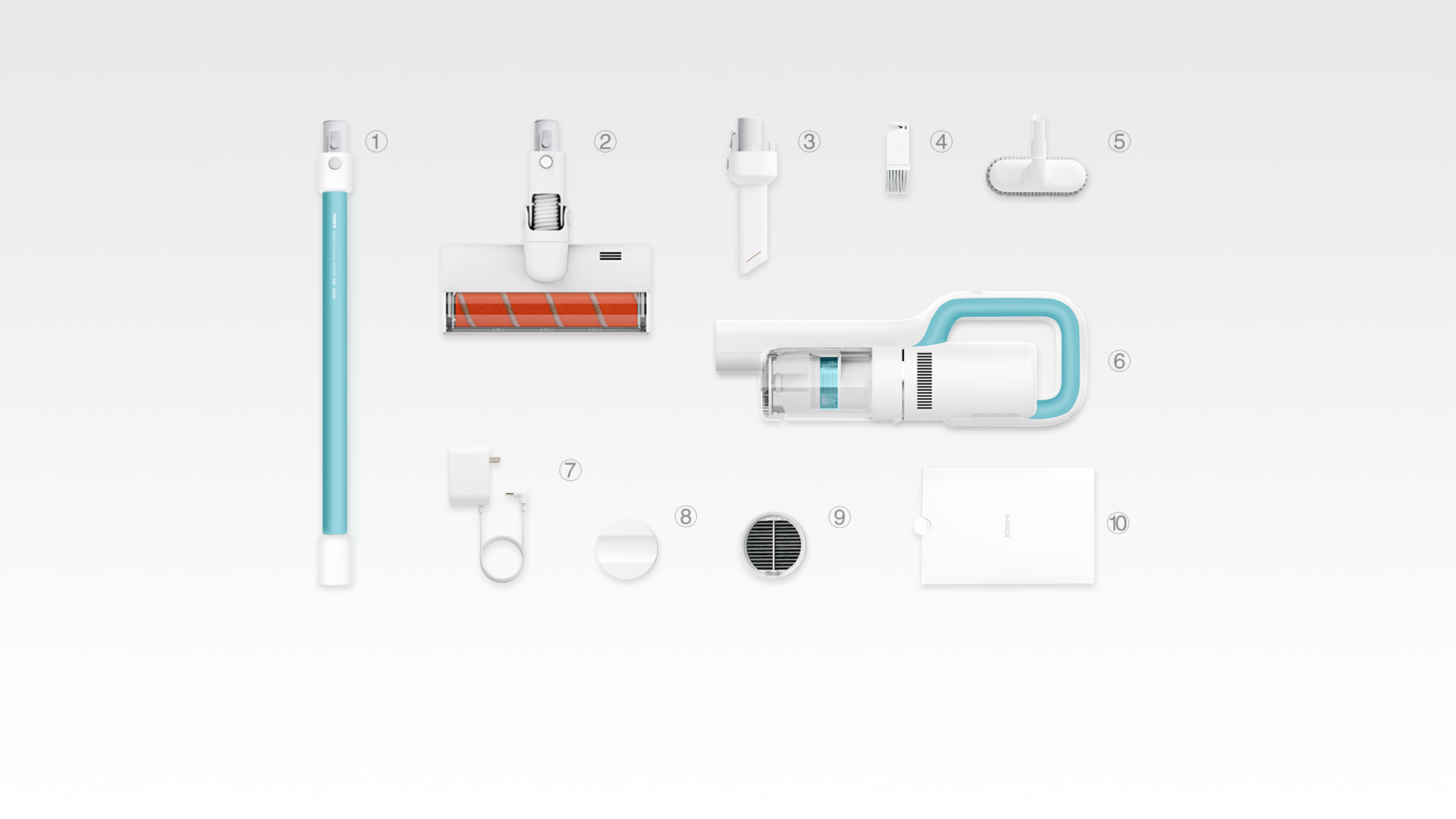 Flexible rotation in multiple angles
Easy cleaning of the blind corners
---
Corners and crevice of a small apartment are difficult to clean,Roidmi S1E rotates in multiple Angle goes
deep in sofa, the furniture and narrow space under the bed, without leaving blind corner.
Flexible rotation
stick to the wall
6.6cm thin
* all data are from ROIDMI clean power laboratory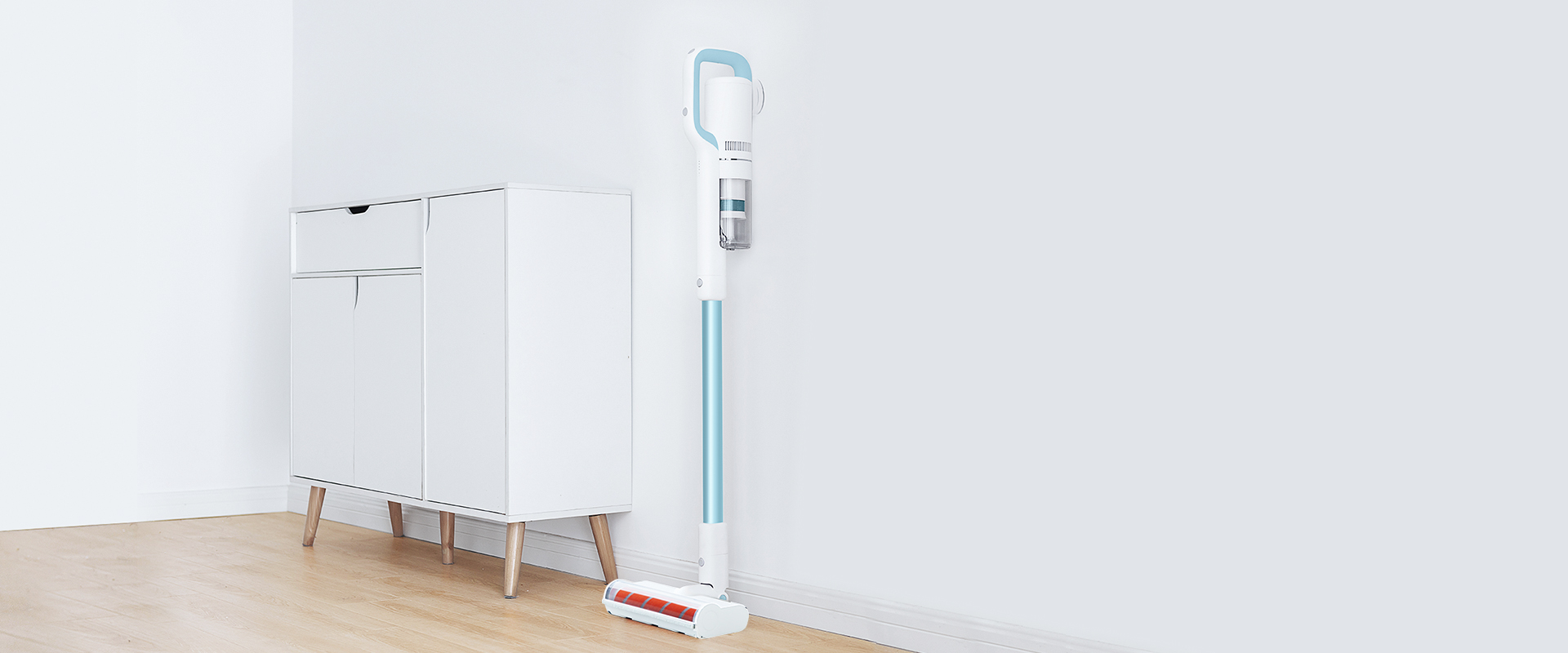 Charging and storage two in one
Easy store, save space
---
The magnetic wall mount is designed to facilitate the storage of
Roidmi S1E vacuum cleaner,it can be firmly fixed on the wall
and charge at the same time, it also avoid the winding of cord. The
collection and charging are combined together to save space and
be used at any time.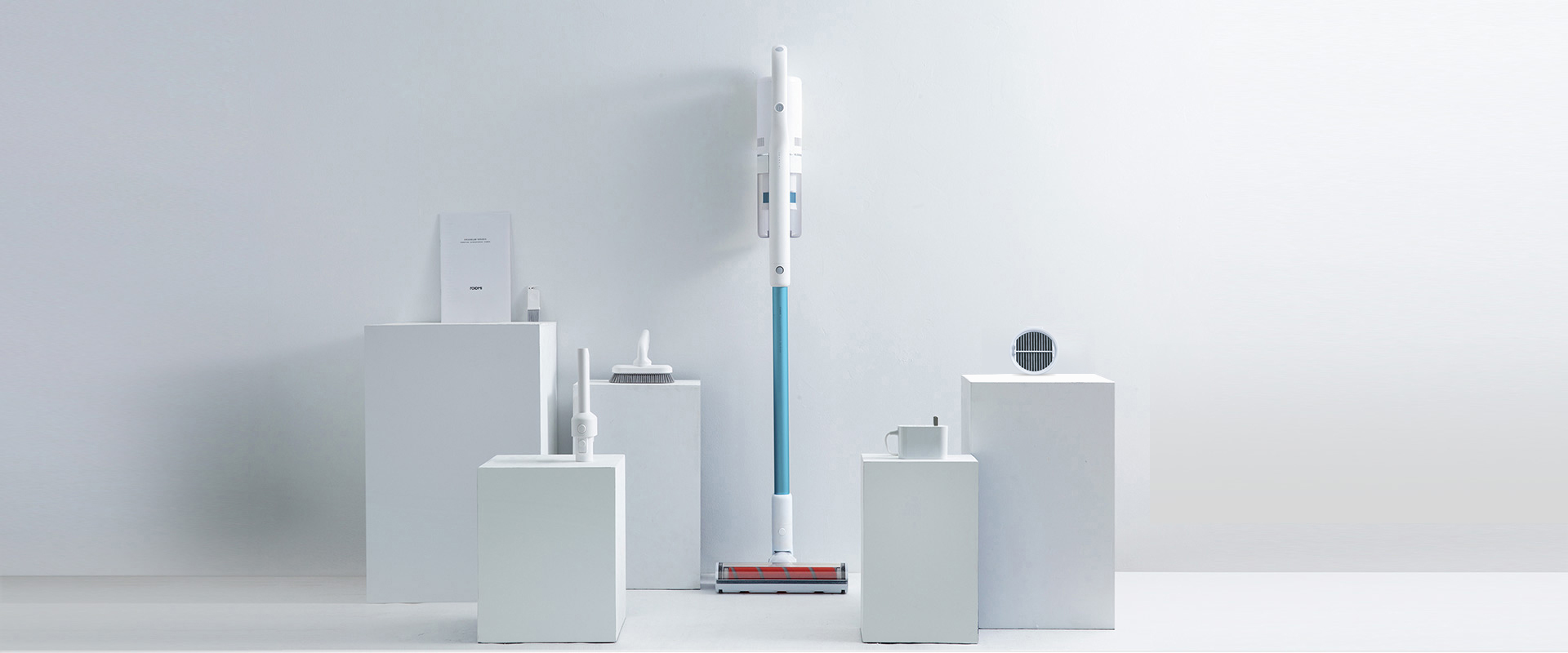 The basic Specification
Product name: ROIDMI cordless vacuum cleaner S1E
Rated voltage: 22.2V
Total fixed power: 300W
Battery capacity: 2200mAH/48Wh
Product size: 1191 x 259 x 158mm
Charging limit voltage: 25.8V
Charging time: 2.5hours
Product weight: 2.4Kg
Dust cup capacity: 0.4L
Endurance time: 40min
E-brush R.Power: 35W
Noise: 83dB(A)
Color: Moon Grey/Blue
*The data presented above are from the ROIDMI Clean Power Laboratory or ffially determined, which may cause errors depending on actual usage.