[ PRE-ORDER ] VIOMI Smart Toilet Bowl 400mm
RM3,999.00
Dual-self-cleaning Nozzle / UV Sterilization

Considerate Details Design

Full body IPX4 waterproof

Seat cover slowly down

Safety protection
Description
Product Details
Features

Dual-self-cleaning Nozzle / UV Sterilization
Considerate Details Design
Full body IPX4 waterproof
Seat cover slowly down
Safety protection

Specification

Brand: Smartmi
Feature: LED Night Light
Other Function: Feminine CleaningVoltage rating: 220V, 50Hz
Power rating: 1340W
Max power: 1500W
Heating type: instant hot
Water supply temperature: 4 – 40 Deg.C
Water pressure range: 0.08 – 0.75MPa
Waterproof rating: IPX4

Package content

1 x Viomi Smart Toilet Seat
The rounded forms will promote creation of correct geometry in a bathroom.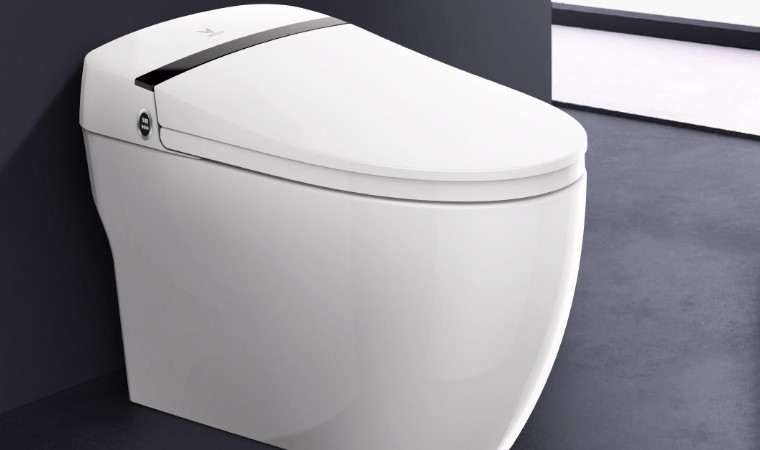 It is necessary to connect the unit not only to the water supply system, but also to a socket. The power supply will ensure that the seat is heated correctly. The user will be able to adjust its temperature within the available range. The integrated toilet cleaning system allows to maintain the appropriate appearance of the device. All elements are made of stainless steel. Therefore, a long service life is guaranteed.
On the left there is a special button that allows you to adjust the position of the WC lid. The basic equipment includes a remote control that allows you to control the cleaning process. For example, you can adjust the temperature of the seat or inject a special cleaning agent on the inside of the toilet bowl. The remote control switches on the water supply if the toilet bowl is used as a bidet.