Zhiwu Non-stick Stockpot Cooking 4L Soup Pot
RM109.00
Oil Stains Cannot Attach
Heat Quickly and Evenly
Induction Cooker GJT02CM
Original Malaysia Product
1x Zhiwu Non-stick Stockpot Cooking 4L Soup Pot
Description
Product details of Zhiwu Non-stick Stockpot Cooking 4L Soup Pot – Oil Stains Cannot Attach | Heat Quickly and Evenly | Induction Cooker GJT02CM [ Aihome ]
Heat quickly and evenly – Full high-standard aluminum body and flat double-layer base, strong gathering magnetism ability and uniform thermal conductivity, Heats fast and evenly to help reduce hot spots that can burn foods, Integrated punch-formed at one time, high-quality and beautiful
Oil stains cannot attach – Adopts food-grade non-stick coating inside, oil stains cannot attach easily, easy cleanup after every use
Anti-overflow air outlet design – Micro pressure for better taste, preventing overflow at the same time
Not scald your hands – Adopts high-temperature resistant coating outside, will not scald your hands, sturdy handles provide a confident grip
Thickened visual tempered glass lid – Allows foods to be monitored without losing heat or moisture, avoiding overcooking or not enough
Thoughtful drip-proof edge – Scientific convex curve radians, diversion while pouring, keeping your kitchen tidy and clean
Note: This product is Xiaomi Ecological brand product sold at Xiaomi Youpin website, there is no xiaomi logo on the product. Please order only if you agree. Thanks for your understanding.
XIAMI MIJIA ZHIWU GJT02CM Non-stick Stockpot Dishwasher Safe Aluminum Soup Pot
Description : Make large-batch stocks, soups, stews, pasta dishes and more with less worry about post-cooking cleanup with the Xiaomi Dishwasher Safe Nonstick Aluminum Covered Stockpot. This cookware is constructed of Heavy-duty Aluminum that heats fast and evenly to help reduce hot spots that can burn foods. The interior features long-lasting top-quality nonstick for effortless food release and easy cleanup. And with dishwasher-safe convenience built in, making mealtime simplicity itself.
Feature
Heat quickly and evenly – Full high-standard aluminum body and flat double-layer base, strong gathering magnetism ability and uniform thermal conductivity, Heats fast and evenly to help reduce hot spots that can burn foods, Integrated punch-formed at one time, high-quality and beautiful
Oil stains cannot attach – Adopts food-grade non-stick coating inside, oil stains cannot attach easily, easy cleanup after every use
Anti-overflow air outlet design – Micro pressure for better taste, preventing overflow at the same time
Not scald your hands – Adopts high-temperature resistant coating outside, will not scald your hands, sturdy handles provide a confident grip
Thickened visual tempered glass lid – Allows foods to be monitored without losing heat or moisture, avoiding overcooking or not enough
Thoughtful drip-proof edge – Scientific convex curve radians, diversion while pouring, keeping your kitchen tidy and clean
Specification : Brand: Xiaomi Zhiwu Model: GJT02CM Material: Aluminum Color: White Weight: 2.4KG Capacity: 4L Operating temperature range: 25 – 230 ℃ Size: 28cm x 8cm
Notes: ● Do not heat the pot when empty, avoiding deformation. ● Shall be cleaned in time after use. ● If there are stubborn stains, wash after soaking. ● Please use a sponge or soft cloth to wash with neutral detergent.
Package Includes : 1 x XIAOMI Non-stick Stockpot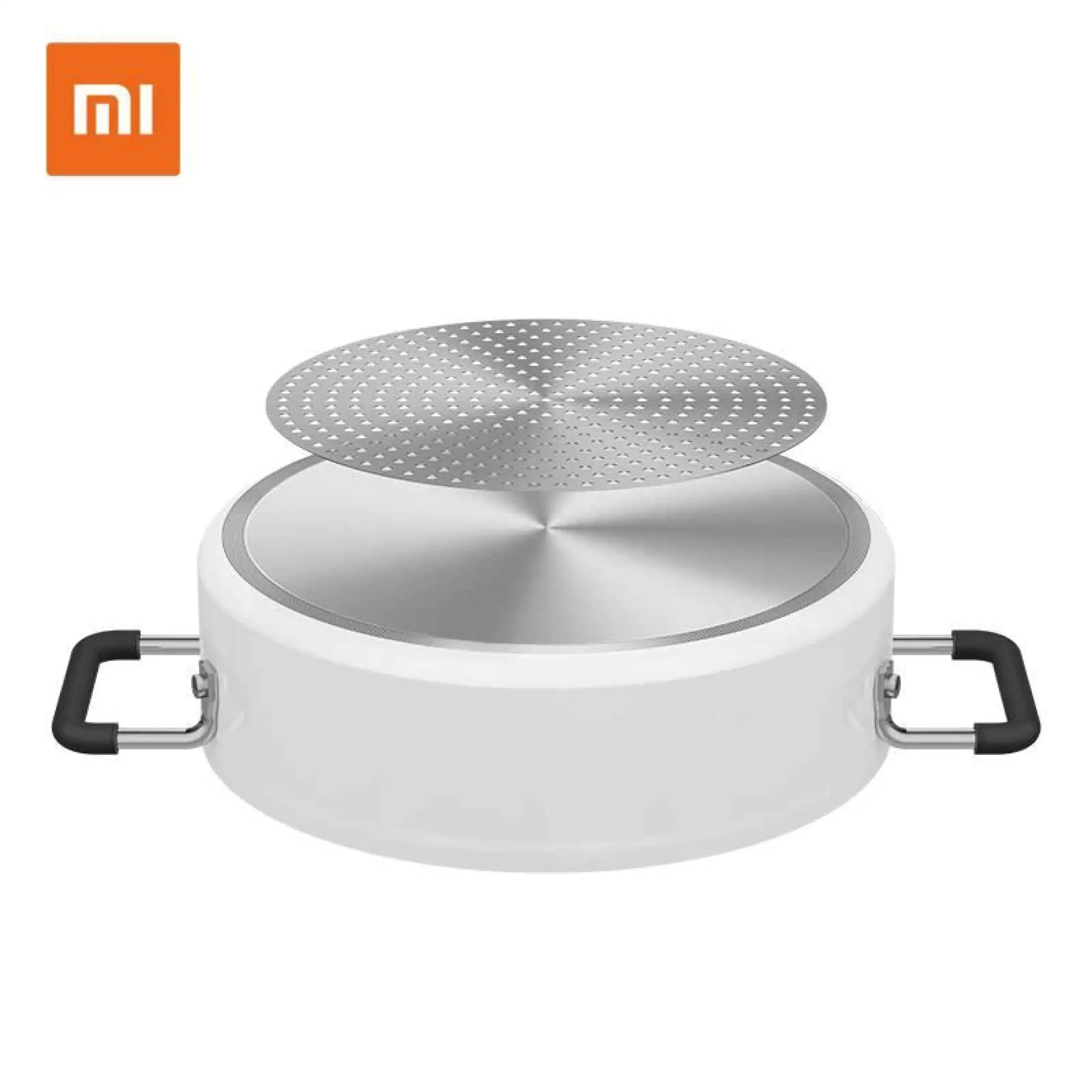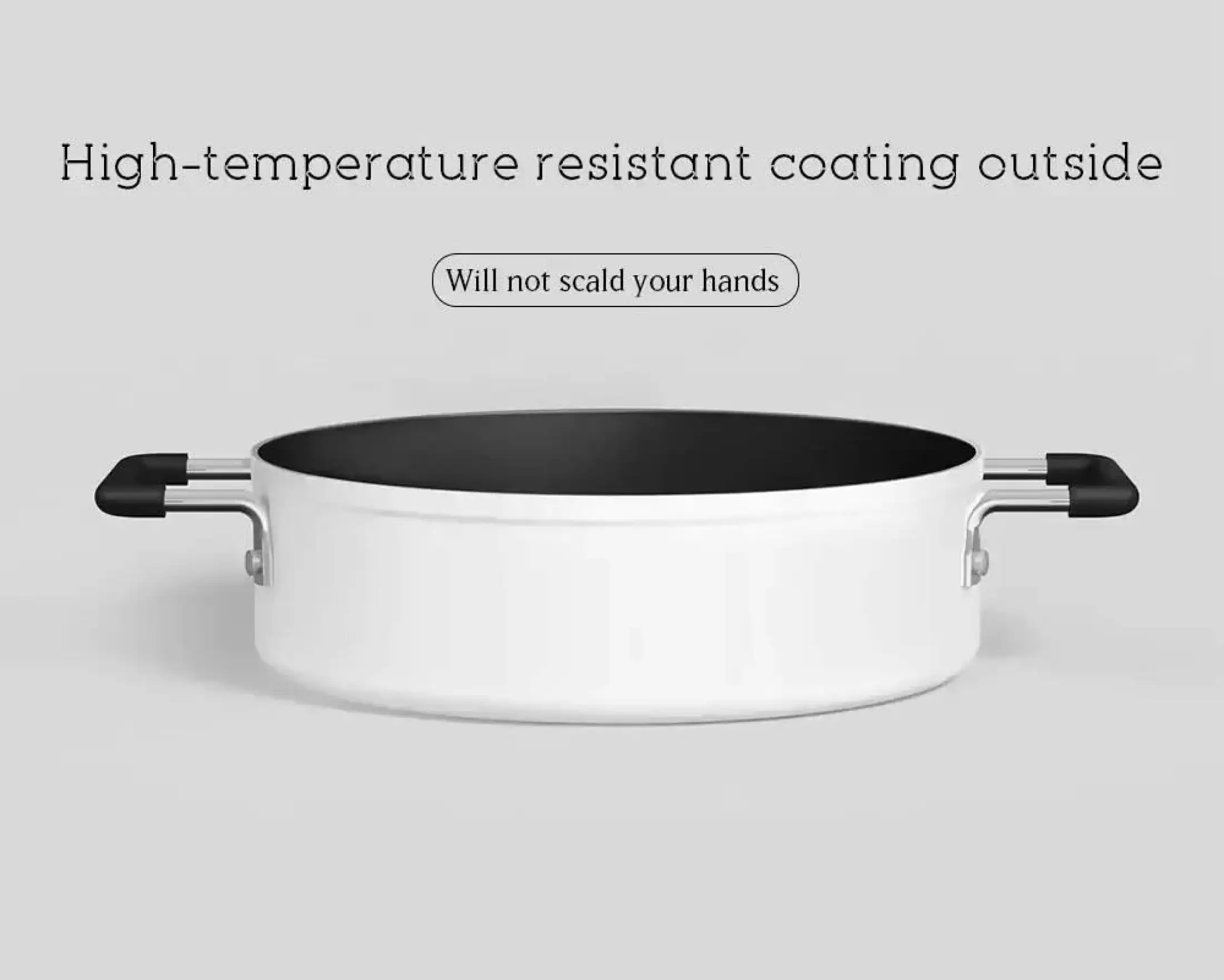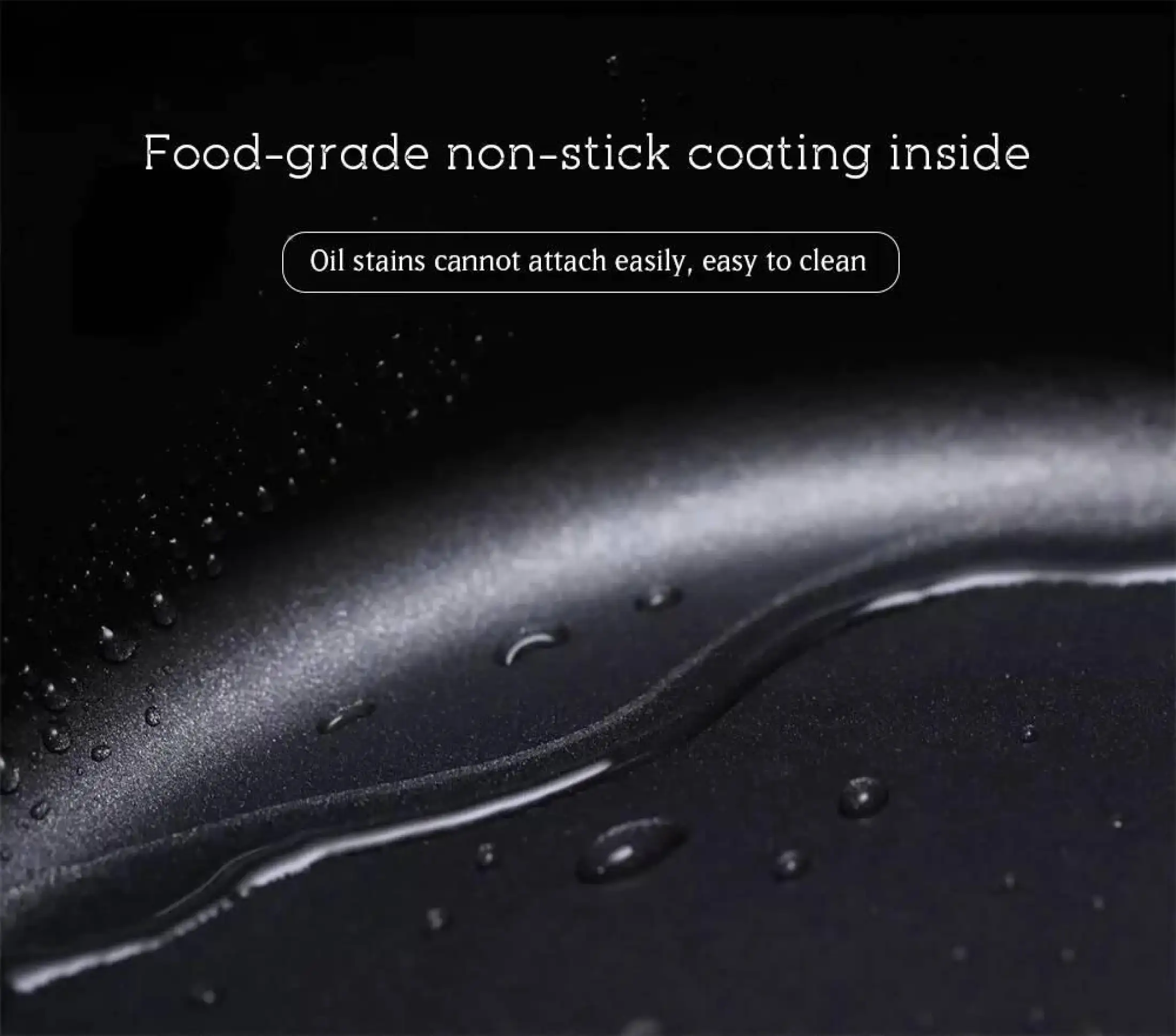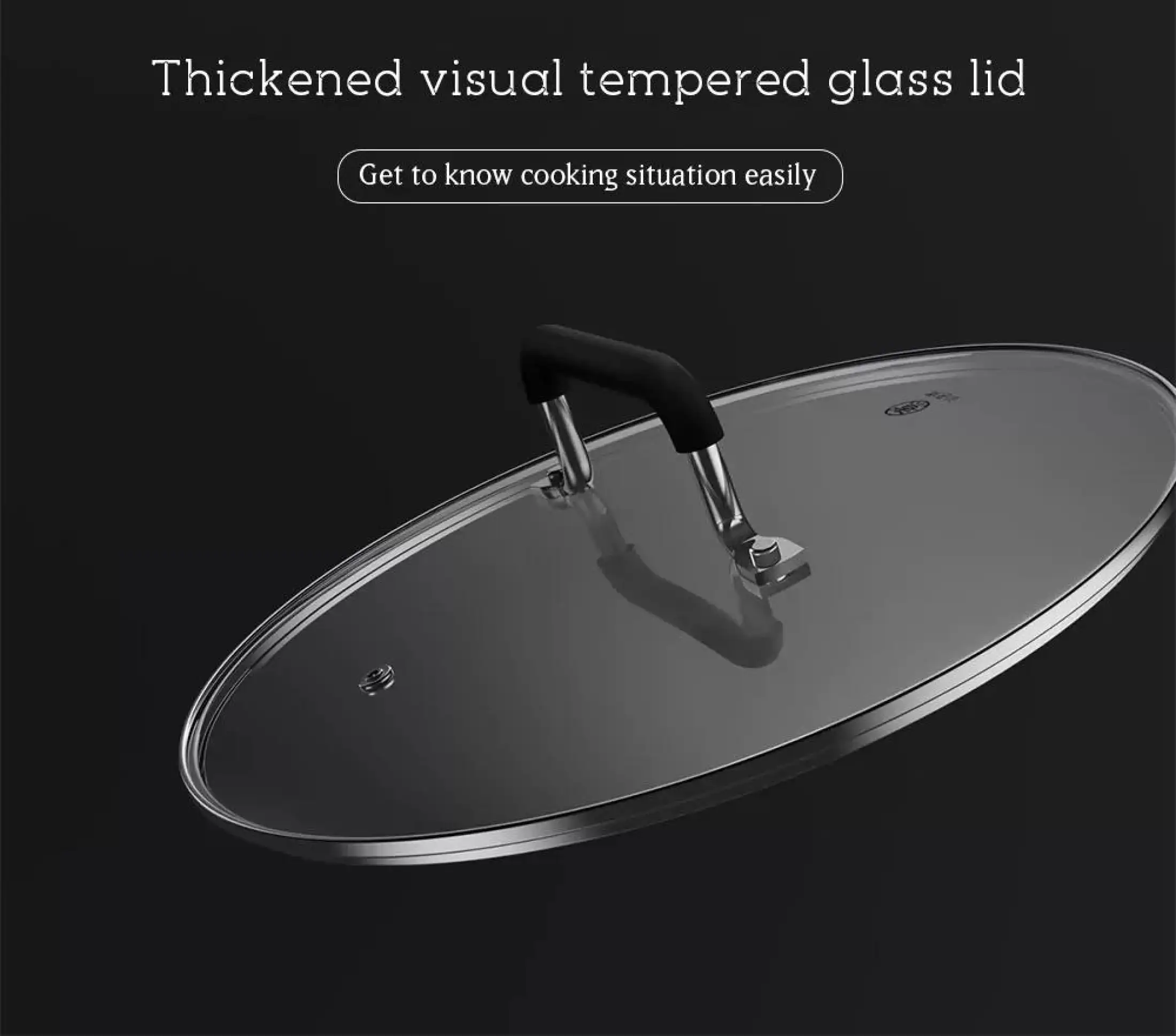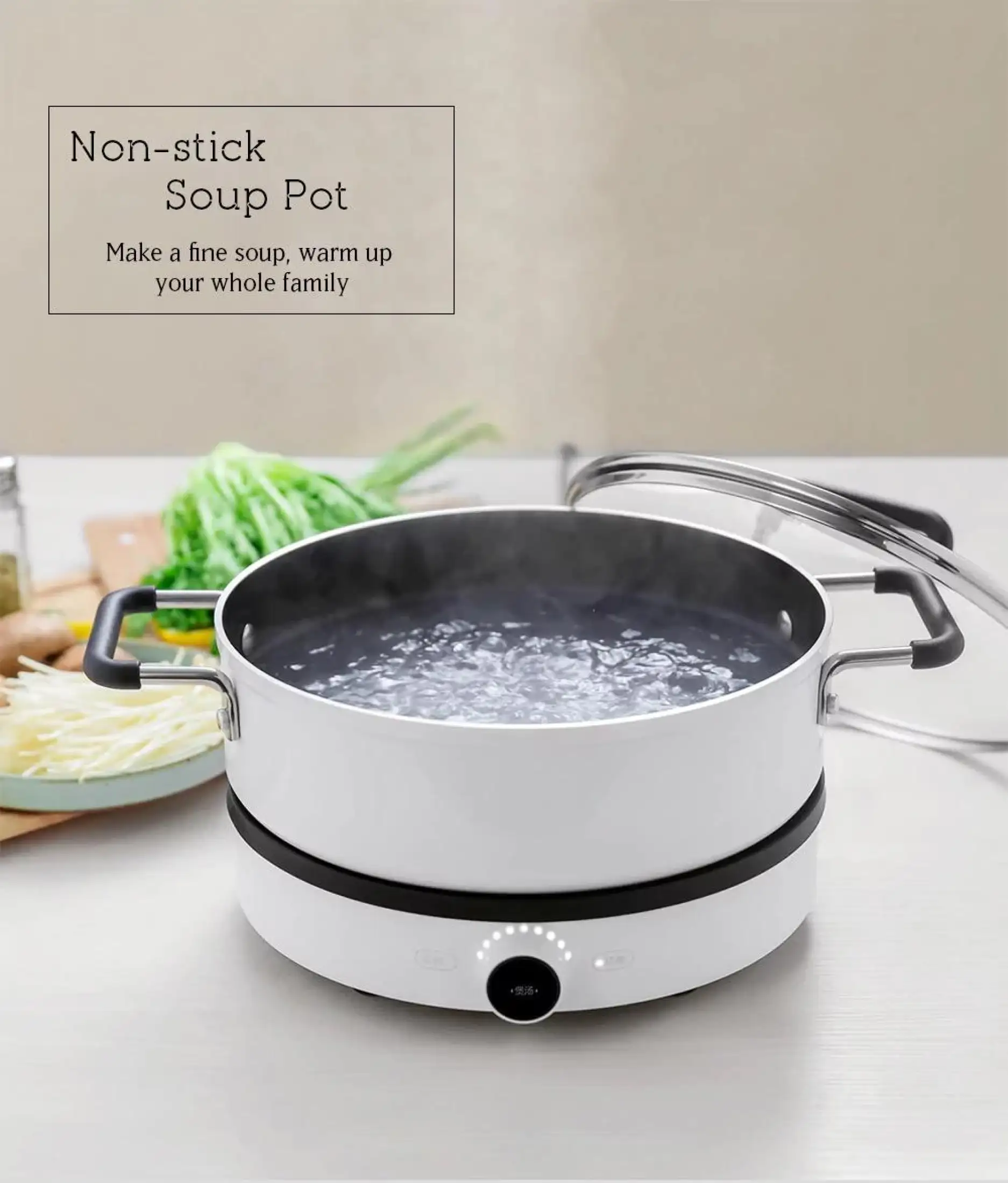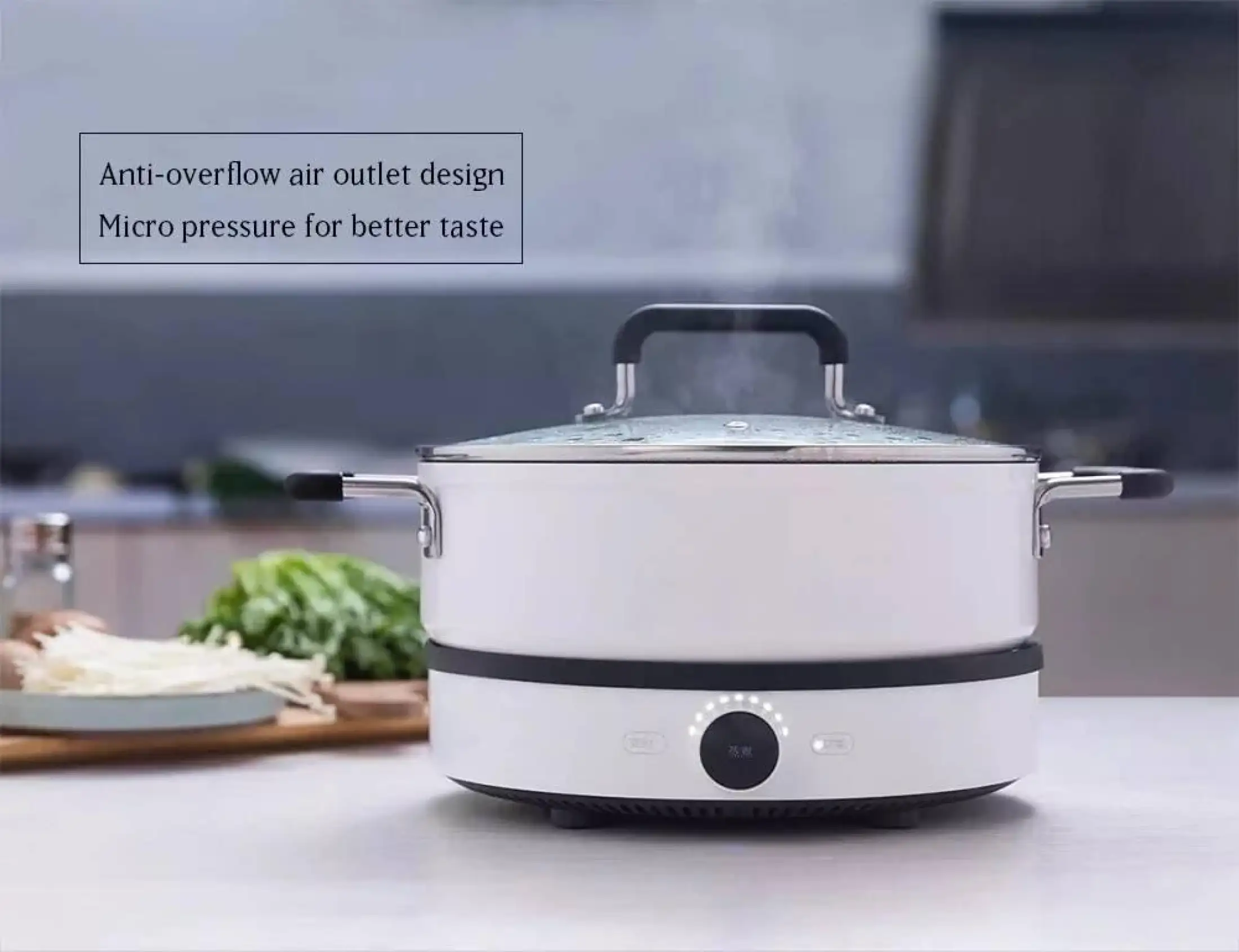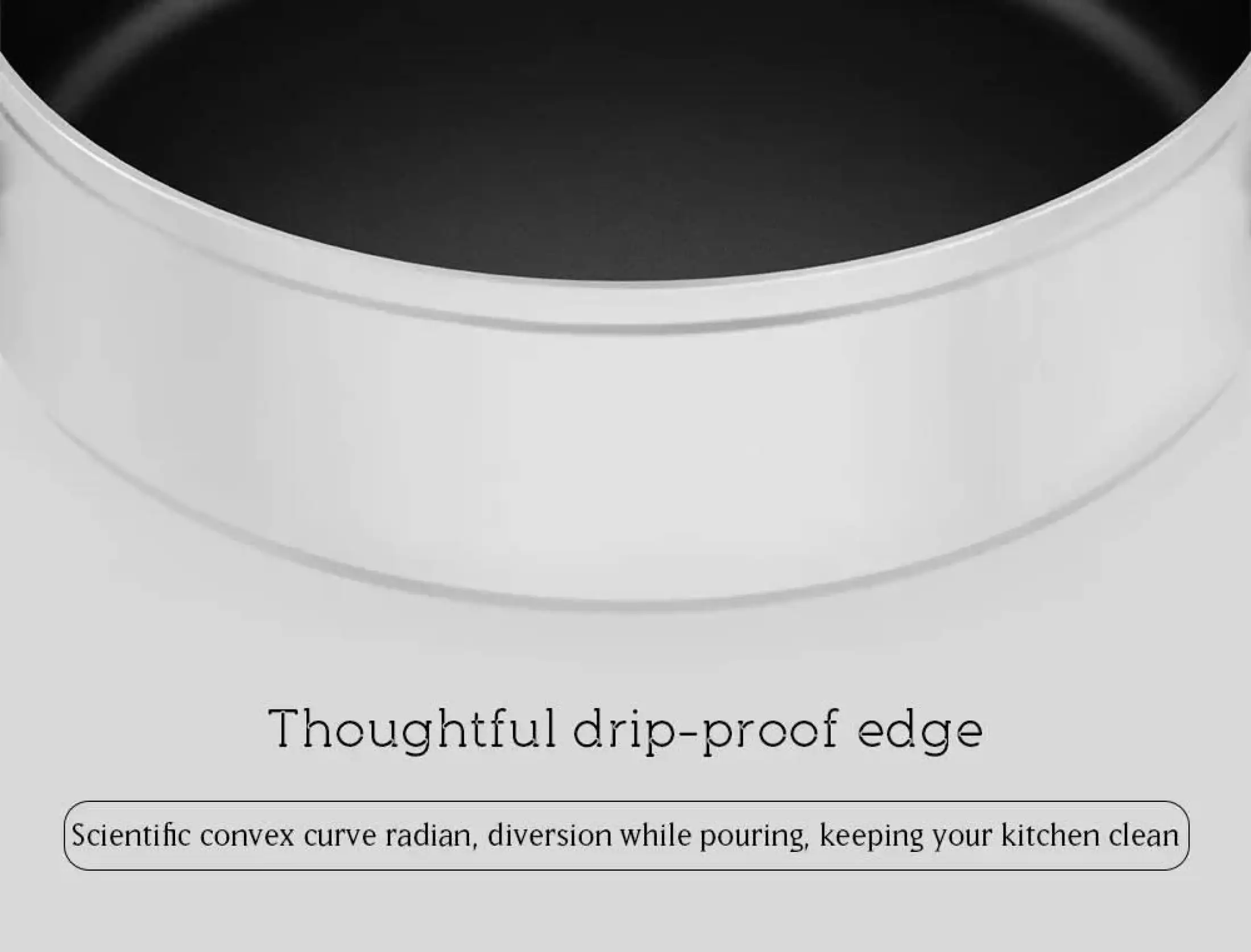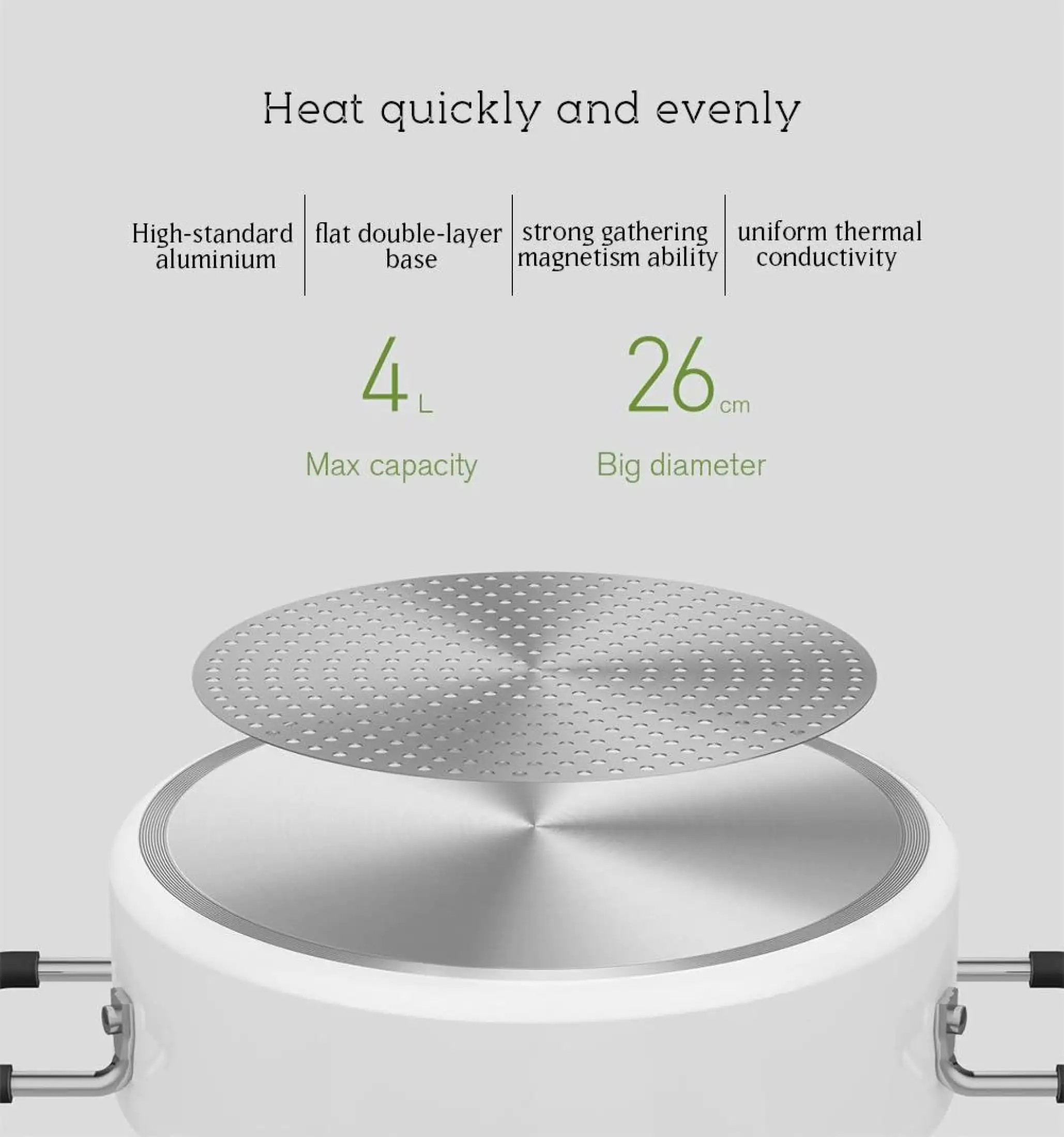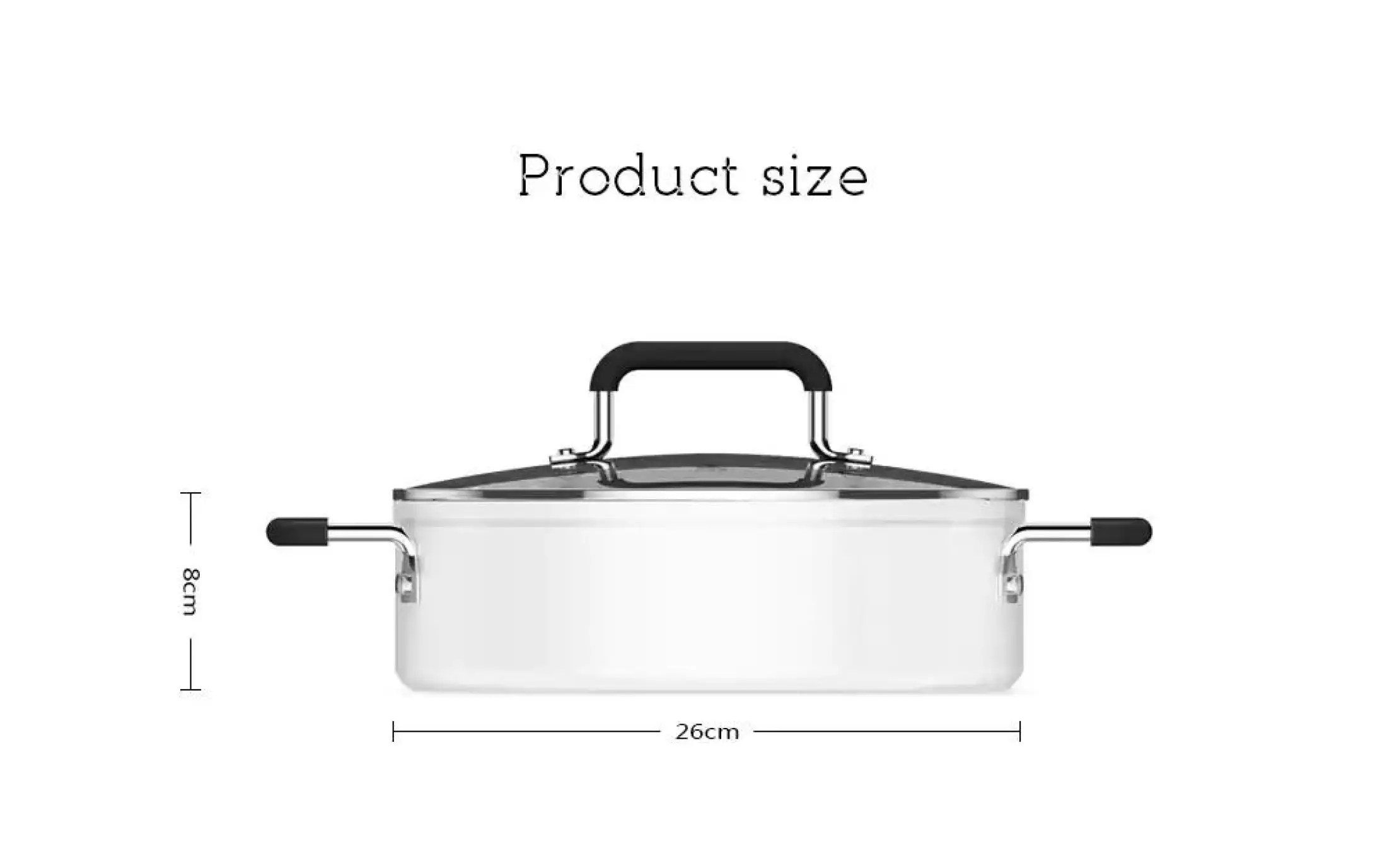 Brand
Youpin
Youpin combines offline stores and online stores together to explore the E-commerce market. There are 36,256 offline stores of Youpin, which is an amazing number for an E-commerce platform. In addition, Youpin is enlarging its products line.
Additional information
| | |
| --- | --- |
| Weight | 2 kg |
| Dimensions | 30 × 20 × 20 cm |
| Variant | GJT02CM |